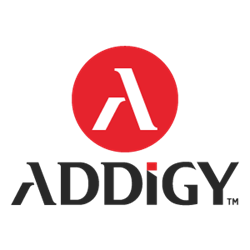 Organizations throughout the world that deploy Mac computing environments require a management solution like Addigy to ensure the proper maintenance and security of these systems. Jason Dettbarn, CEO, Addigy
MIAMI (PRWEB) December 13, 2017
Addigy, a leading provider of cloud-based Mac management software, today announced significant business milestones as the company's technology platform gained widespread acceptance with businesses globally in 2017. With a growing number of SMB, mid-market, and enterprise customers around the world, the company boasted a growth rate of more than 10X in 2017 compared to the previous year with continued success metrics forecast for 2018.
According to The Motley Fool, fiscal year 2017 was the best year ever for Macs, with Apple recording the highest annual Mac revenue in its history at 25% growth year-over-year. This trend is continuing with record-breaking revenue for Mac continuing into the company's fiscal fourth quarter.(1) Apple products are essential to the modern workforce. With security, higher rates of productivity, and fewer help desk tickets, there has been a 128% increase in the use of Macs within enterprises employing more than 500 employees.(2)
Addigy develops a full-stack cloud-based Mac management platform that allows for centralized management of Mac computing environments from the cloud. With Addigy, business users that prefer Apple computers are able to do so while IT ensures that operations are secure, up-to-date, and running without issues. With the deployment of Addigy software, IT administrators are able to conduct system configurations and a full audit of all Mac assets in minutes without server setup. Addigy allows administrators to quickly identify which OS versions and applications are installed, whether updates have been applied to all machines on the network, and perform updates on systems which are out of compliance with corporate policy. The software provides a single view of all Mac assets under management and a complete organizational security profile while allowing administrators to have granular control over each device, including remote access to desktop, within minutes of installation.
"Organizations throughout the world that deploy Mac computing environments require a management solution that ensures the proper maintenance and security of these systems," said Jason Dettbarn, CEO, Addigy. "With Addigy, administrators can implement policies for configuration, updating, and monitoring that are always in force. The solution has the ability to configure systems and deploy more than 100 applications silently with a single click. Addigy Mac Management has become a mainstay of Mac administrators as customers benefit from the level of control and insight provided."
Addigy Mac Management Free Trial
A free trial of Addigy Mac Management software is available at https://www.addigy.com/#signup-form.
Tweet This: @Addigy Cloud-Based Mac Management Adoption Grows 10X in 2017 as Demand for Unified Mac Workspaces Rise – http://www.addigy.com #Mac
Resources:

About Addigy
Addigy helps Mac administrators take control of their IT environment with the industry's most comprehensive platform. With the industry's only cloud-based Mac management solution, Addigy simplifies and streamlines the IT management of Macs with asset management, monitoring, reporting, remote command execution, customer and user management, real-time communications, and more. Contact Addigy at +1 305-330-6677 or visit http://www.addigy.com.
###
(1) The Motley Fool, Apple Inc.'s Mac Business Is Booming by Daniel Sparks, November 17, 2017
(2) Data on the Edge, IBM Touts Major Cost Savings; IT Professionals Still Hesitant, December 5, 2016
Contact Addigy
Call +1 305-330-6677 or email sales(at)addigy(dot)com