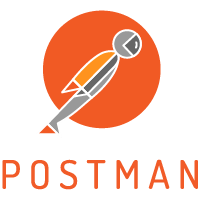 We are thrilled to launch the API Network for our community, said Abhinav Asthana, CEO & co-founder of Postman
SAN FRANCISCO (PRWEB) December 14, 2017
Postman, the only complete API Development Environment, or ADE, today announced the launch of the Postman API Network, the most authentic and actionable listing available of public APIs and how to work with them. Postman has gathered these descriptions directly from API publishers to provide developers with the most effective way to find and use the best and most important public APIs available.
The Postman API Network helps developers quickly onboard to an API, using Postman. The complete Postman API Network can be seen here.
The API directory includes many of the most useful and important public APIs. Each API listing is an in-depth Postman collection created by the API publisher themselves. Postman collections are detailed, executable descriptions of the API — including all the necessary requests, documentation, mocks, and tests that work with that API. Developers can download these collections directly from the API Network into their free instance of Postman and start working with them immediately.
The network is accessible through the Postman website or from within the free Postman app. If accessed from within Postman, a single click is all that's needed to get started; the collection will download directly to the developer's instance of Postman. In addition, there are community-created examples available within the Postman app — complete Postman collections that help the developer perform common API tasks, ranging from checking website links to verifying user identities. These examples are both broad and useful Postman use cases, as well as showcases for all the unique and innovative ways the community has made Postman work for them.
"Postman has helped SurveyMonkey remove much of the friction encountered by developers when getting started with a new API," commented Adam Klockars, Senior Engineering Manager at SurveyMonkey. "Postman collections allow us to package our API within an intuitive application and give developers a much-needed head start."
Each API in the network is the most up-to-date information available from the API publisher, and includes all the how-to-use details that help any developer to quickly and effectively work with the API. These collections are usually accessible on the API publisher's website through the Run in Postman button. This button contains embeddable code that, when clicked, initiates the download of the collection automatically.
APIs are critical in the development of web, mobile, IoT, and AI applications; they codify methods for requesting and managing data and services from multiple sources, such as other applications or services. The number of APIs is increasing quickly and, more importantly, published APIs evolve over time and rarely remain static. As a result, it's become difficult for developers to stay current and up to speed. Postman's API Network helps to solve that problem with a current, continuously updated and executable description of each included API.
"We are thrilled to launch the API Network for our community," said Abhinav Asthana, CEO & co-founder of Postman. "Every listing is functional, executable code that helps developers to not only find an API, but start working with it immediately. The network provides everything a developer would need to know about the APIs they want to work with."
About Postman
Postman is the only complete API development environment, used by nearly four million developers and 30,000 companies worldwide. Postman's elegant, flexible interface supports developers to build connected software via APIs — quickly, easily and accurately. Postman has features to support every stage of API development, and benefits developers working for small businesses as well as industry-leading enterprises. The company has two offices: San Francisco, Postman's headquarters, and Bangalore, where the company was founded. Postman is privately held, with funding from Nexus Venture Partners. Learn more at http://www.getpostman.com or connect with Postman on Twitter via @postmanclient.