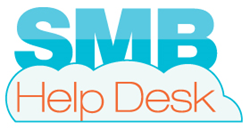 Chicago, Illinois (PRWEB) December 20, 2017
The SMB Help Desk, LLC., an IT Managed Services and consulting company specializing in Cloud-based solutions, announced that Entrepreneur.com has placed The SMB Help Desk, LLC. on its 2017 Entrepreneur360 list, ranking as one of the best privately-owned businesses in America.
"We are excited and honored to be included on the 2017 Entrepreneur360 list. We couldn't have achieved this level of success without our team's passion for delivering innovative solutions, and their strong dedication to our success. It's a privilege to work with a team of such talented individuals, and we're looking forward to continuing to do great work for our clients now and in the future." – Matthew Cleaver, CEO, The SMB Help Desk, LLC.
"The Entrepreneur 360 List celebrates outstanding companies for the value they bring to the world, not just the worth of their company," says Bill Shaw, president of Entrepreneur Media, Inc. "The companies on this list exemplify growth, not just in top and bottom line, but in their ability to create a superior value for their customers, build adaptive learning cultures, and drive innovation in their marketplace."
Honorees were identified based on the results from a comprehensive study of independently-owned companies, using a proprietary algorithm and other advanced analytics. The algorithm was built on a balanced scorecard designed to measure four metrics reflecting major pillars of entrepreneurship - innovation, growth, leadership and impact.
To learn more about The SMB Help Desk, LLC., visit https://thesmbhelpdesk.com.
For additional details on the E360 List and the companies recognized, visit: https://entrepreneur.com/360
About The SMB Help Desk, LLC.
The SMB Help Desk, LLC. is an award-winning IT consulting organization specializing in delivering innovative cloud-based technology solutions to small and medium sized businesses. The SMB Help Desk, LLC. provides consulting services on Salesforce® solutions, Microsoft solutions including Office 365 and Azure, Infrastructure support, and a full service managed IT services offering.
Headquartered in Chicago, IL, with a second office in Austin, TX, The SMB Help Desk, LLC. has been named to the Nation's Best & Brightest Companies to Work For from 2014 to 2017. As a Microsoft Gold Certified Partner and a Salesforce® silver consulting partner, The SMB Help Desk, LLC. provides unparalleled experience to customers both locally and nationwide.
About Entrepreneur Media, Inc.
For nearly 40 years, Entrepreneur Media Inc. has been serving the entrepreneurial community providing comprehensive coverage of business and personal success through original content and events. Entrepreneur magazine, Entrepreneur.com, and publishing imprint of Entrepreneur Press provide solutions, information, inspiration and education read by millions of entrepreneurs and small business owners worldwide.
To learn more, visit entrepreneur.com.
Follow us on Twitter @Entrepreneur and like us on Facebook at facebook.com/entmagazine.