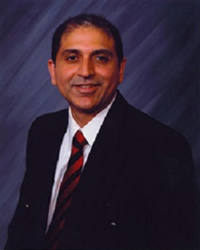 SAN FERNANDO VALLEY, Calif. (PRWEB) December 15, 2017
Research has revealed a link between gum disease and several serious conditions, including heart disease, diabetes and dementia. A German study has recently linked rheumatoid arthritis with gum disease as well. San Fernando Valley dentist, Dr. Ramin Assili, comments on the new study linking rheumatoid arthritis with gingivitis.
Gum disease and RA both attack healthy tissue and cause similar types of damage. The inflammation associated with gum disease destroys gum tissue and the bones and ligaments that support the teeth, which can lead to tooth loss. With RA, the inflammation attacks the soft tissue that lines the joints and eventually destroys the bone. People with these conditions tend to have higher inflammatory biomarkers such as interleukin-6, but they are also more likely to suffer from both conditions.
According to German researchers, those with RA are eight times as likely to suffer from gum disease as those without arthritis, and their periodontitis is more likely to progress rapidly, be more severe and be associated with more tooth loss.
While periodontal disease can be genetic, it is also strongly correlated with lifestyle habits, which means that it can be prevented. Good dental hygiene, regular dental care and a healthy diet all work together to keep teeth and gums healthy. Dr. Assili may recommend additional preventive care for patients who are at high risk, such as those with RA or diabetes.
Dr. Assili offers complete dental care, including:
Dental exams, X-rays and cleanings

Porcelain crowns
Dental veneers
Smile makeovers
Laser dentistry
Dental bonding
Dental implants, dental bridges and dentures
Orthodontics, including Invisalign
Pediatric dentistry
Sedation dentistry
TMJ and sleep apnea treatments
About Dr. Ramin Assili
A graduate of CSUN and UCLA, Dr. Assili has completed more than 500 hours of postgraduate study. He graduated from the Misch International Implant Institute Surgical Residency Program and is a fellow of the International College of Implantologists. Today, Dr. Assili is a member of the Los Angeles Dental Society, the California Dental Association, the American Dental Association and the American Academy of Dental Sleep Medicine.