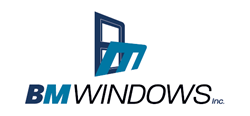 We wanted to extend this extra coverage to our coastal customers to give them the peace of mind that their purchase will be protected.
San Diego, CA (PRWEB) December 18, 2017
BM Windows, an independent dealer of replacement windows and doors in San Diego, announced recently that the company will expand its warranty to offer more complete coverage of the windows and doors they install in the homes of their coastal customers. Typically, the warranties offered by replacement window and door manufacturers provide coverage from defects for a certain period of time. However, most manufacturers will not cover the hardware of their window and door products when those products are installed in homes in coastal areas, since the salt air can corrode certain metals commonly used in window and door hardware. Coastal areas are usually defined as any location within one to two miles of a body of salt water.
BM Windows recently updated their own company warranty to offer more complete coverage to their customers along the San Diego coast. The BM Windows warranty now promises to repair or replace, at no charge, any window or sliding patio door hardware that is defective or damaged, even if that damage is due to corrosion from the salt air.
Michal Bohm, owner of BM Windows, said of the company's expanded warranty, "Being located in San Diego, we work with many customers in coastal areas who are not fully covered by their window manufacturer's warranty. We wanted to extend this extra coverage to our coastal customers to give them the peace of mind that their purchase will be protected."
Bohm continued, "At BM Windows, we only work with reputable window and door manufacturers with excellent warranties, according to industry standards. But even our preferred manufacturers don't offer complete coverage to our coastal customers. We decided that we wanted to expand our own level of coverage to compensate for that. By doing so, we are telling our coastal customers that we will take care of them down the road, should they experience any problems with their windows and doors, but our expanded warranty also helps to differentiate our company from the other replacement window dealers in San Diego. As far as we know, we are the only independent replacement window company offering this type of coverage."
BM Windows' expanded warranty covers all hardware in the replacement windows and doors they install. It does not, however, cover upgraded hardware or French door hardware. For more details on the BM Windows warranty, visit their website or contact a BM Windows sales representative.
About BM Windows
BM Windows is a San Diego replacement window and patio door company specializing in vinyl retrofit products that perform well in coastal climates. The company was established with an unwavering commitment to customer satisfaction and follows a simple philosophy—deliver high-quality products and service at affordable prices, without the hassle of high-pressure sales presentations
.
BM Windows has completed thousands of replacement window and door installations throughout San Diego County and was named one of the Fastest Growing Dealers by Door & Window Market Magazine. BM Windows was also named Dealer of the Year by Window & Door Magazine for excellence in customer service. Learn more about BM Windows at https://www.bmwindowsca.com.