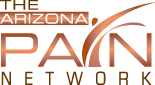 Radiofrequency ablation of the knee works amazingly well in over 75% of patients, it's covered by insurance, and is great for both degenerative arthritis and failed knee replacements!
Phoenix, Arizona (PRWEB) December 18, 2017
For individuals suffering from chronic knee pain, a new procedure is now being offered by the Board Certified providers in the Arizona Pain Network. The procedure, known as radiofrequency ablation of the knee, is performed as an outpatient and may provide over a year of consistent relief.
Degenerative arthritis, known as osteoarthritis, may benefit substantially from the RF treatment. The FDA cleared the treatment after a study including 151 patients showed superior outcomes compared to steroid injections. The patients in the RF treatment group showed that at the one year point, over 60% of the participants had over half of their pain relieved.
For this reason, chronic knee pain is better treated with the RF ablation than by steroid injections. In fact, patients who have continuing knee pain after a knee replacement are great candidates for the procedure as well.
The Arizona Pain Network includes providers Valleywide who offer state-of-the-art procedures along with medication management in Phoenix metro. Network providers are able to see patients quickly and assist with obtaining medical records when necessary.
In addition, providers are bilingual and have won many Awards for compassionate, expert care. Patients are provided plenty of time to have their questions answered. Treatment plans are customized, with insurance covering the therapies. Providers in the Network accept all PPO insurances, Medicare, most HMO's and several AHCCCS plans.
Appointments are readily available within 48 hours. For scheduling appointments to consider these exceptional treatments that are covered by insurance, call (602) 507-6550.