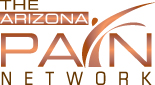 High frequency spinal cord stimulators typically work when traditional ones have failed, and provide relief without the typical associated tingling feeling!
PHOENIX (PRWEB) December 20, 2017
High frequency spinal cord stimulators are now being provided by the expert pain doctors in the Arizona Pain Network. The new types of implants work exceptionally well long term for chronic pain and are covered by insurance.
For patients suffering from chronic pain such as failed back syndrome, RSD, diabetic and peripheral neuropathy, chronic neck pain, pelvic pain and more, spinal cord stimulation may be an excellent last resort option. While the implant will not cure the issue, it's great at masking pain.
The effectiveness of the traditional spinal implants has been over 75%, however, after a couple years this number has typically dropped dramatically. The reason the high frequency implants have been so well received is that they often work great when the traditional ones have failed.
The high frequency spinal cord stimulator implants are placed the same way as the traditional ones. They put out the higher frequency, which provides excellent pain relief without the "tingling" feeling.
The Arizona Pain Network includes pain management doctors in Phoenix, Scottsdale and Mesa metro areas who offer state-of-the-art procedures along with medication management. Network providers are able to see patients quickly (within 48 hours) and assist with obtaining medical records when necessary.
In addition, providers are bilingual and have won many Awards for compassionate, expert care. Patients are provided plenty of time to have their questions answered. Treatment plans are customized, with insurance covering the therapies. Providers in the Network accept all PPO insurances, Medicare, most HMO's and several AHCCCS plans.
Appointments are readily available within 48 hours. For scheduling appointments to consider these exceptional treatments that are covered by insurance, call (602) 507-6550.