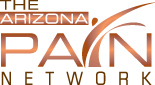 Hyaluronic acid knee injections provide exceptional relief typically for six months, are FDA approved and are covered by all major insurance plans including Medicare!
PHOENIX (PRWEB) December 26, 2017
The Board Certified providers in the Arizona Pain Network are now offering insurance covered regenerative procedures for arthritic knees. The procedures are FDA approved and are offered at locations throughout the Phoenix metro area.
Hyaluronic acid injections, known as viscosupplementation, were approved by the FDA after studies showed they worked much better than steroid injections. The material is identical to the existing hyaluronic acid in the knee, and compels the patient's body to make more for joint protection.
Approximately three fourths of patients who receive the hyaluronic acid knee injections in Phoenix achieve six months of continuous relief. Medicare and major commercial insurances cover the procedures, with the patient able to have a repeat of the procedure twice per year.
Patients are typically able to increase their activities while reducing the need for pain medications. The Scottsdale and Phoenix pain doctors provide the procedures along with other state-of-the-art options such as radio frequency ablation, PRP therapy and stem cell injections.
The Arizona Pain Network includes providers throughout the Valley who offer state-of-the-art procedures along with medication management. Success rates are impressive, and Network providers are able to see patients quickly and assist with obtaining medical records when necessary.
In addition, the offices are bilingual and the providers have won many Awards for compassionate, expert care. Patients are provided plenty of time to have their questions answered. Treatment plans are customized, with insurance covering the therapies. Providers in the Network accept all PPO insurances, Medicare, most HMO's and several AHCCCS plans.
Appointments are readily available within 48 hours. For scheduling appointments to consider these exceptional treatments that are covered by insurance, call (602) 507-6550.