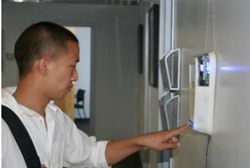 The company also offers both indoor and outdoor Notification Beacons® for use in dorms, classrooms, parking lots, campus walkways and more.
CHATHAM, N.J. (PRWEB) December 19, 2017
Desktop Alert Inc. today announced the company is donating its award winning PC Popup notification platform to any U.S. Learning institutions. The platform is certified and approved by the U.S. Federal Government and NATO and operates in the cloud or on-premise behind the customers firewall.
"If we hang our hat on anything it would be our industries best-of-breed desktop alerting software. In a perpetual state of advancement since 2003, our computer popup system is the most technologically advanced network alerting system tool (NAS) worldwide. Interactive two-way desktop alerting is without question the most effective and rapid way to communicate with students and personnel who are engaged with networked computer workstations. During an emergent event our desktop alerts engage end-users instantly in a real-time bi-directional communication process." Ryan added.
The company also offers both indoor and outdoor Notification Beacons® for use in dorms, classrooms, parking lots, campus walkways and more. Additional end-points available with the system are social media sites, text messaging, digital signage, phone call alerting (real-voice or text-to-speech), e-mail alerts, mobile apps for IoS, Android and Blackberry, integration with fire alarm systems, intercom systems, Giant Voice systems and the IPAWS and CAP protocols.
"Removing the cost proposition for this crucial and must have alerting requirement will enable any U.S. based learning institution to significantly bolster student and personnel safety with instant and discreet alerts to computer screens. In light of recent tragic events within our nation's learning institutions, through research we discovered that there are literally thousands of schools who do not possess this simple capability for sending emergency alerts to desktops. Our PC Alerting Popup donation program will help protect millions of students and personnel currently unequipped with such a system with instant alerts directly to their PC's during an emergent event." said Howard Ryan, Founder Desktop Alert Inc.
To apply for the donation program visit the companies website contact page.
About Desktop Alert Inc. https://www.desktopalert.net
Here is a list of all Desktop Alert Inc. Press Releases
Desktop Alert is a leading provider of enterprise mass notification and emergency communications products and services to the United States Department of Defense, federal government and First-Responders around the world. Its innovative and patented software has been internationally recognized as a "Best Mass Notification" and "Best First Responder Interoperable Communications" system. Desktop Alert provides a suite of scalable, flexible, and adaptable communication, collaboration, and situational awareness tools in environments ranging from austere - no terrestrial infrastructure support - to fully modern with extensive IP and legacy system integrations. Desktop Alert optimizes the communications flow with timely, accurate information to ensure effective decision making, coordination, proactive community engagement, and public awareness.