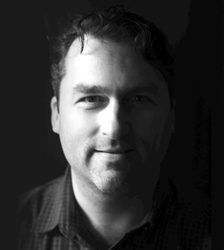 "This agreement will enable our artist and label partners to reach more of their fans on new devices and platforms , giving them equal footing with the major labels.."
LOS ANGELES (PRWEB) December 19, 2017
VidaPrimo, the premier Latin Music video network, has reached an agreement to distribute its vast library of music videos via Vevo, the world's largest dedicated music video service. The announcement was made by VidaPrimo Executive Vice President and General Manager Stephen Brooks. The agreement paves the way for video distribution onto Vevo's owned and operated platforms on desktop, mobile and streaming devices, gaming consoles and smart TVs. Distribution excludes YouTube, where VidaPrimo owns a top 5 Latin music network.
"We're pleased to have a partnership with a brand as strong and expansive as Vevo," says Brooks. "This agreement will enable our artist and label partners to reach more of their fans on new devices and platforms , giving them equal footing with the major labels.."
As part of the agreement, VidaPrimo will also curate key genre and promotional playlists to aid in the discovery of Latin Rhythm music. Most notably, the network will manage the new Reggaeton and Latin Trap playlists and work with Vevo to promote key new releases and upcoming artists from across the industry. "The promotional aspect of our partnership is critical," says Brooks. "We are advocates for the Latin Rhythm genres, and we want to make sure that amazing music makes its way into as many homes as possible, whether it comes from our network or another independent label. We will be working with other labels and networks to ensure the best of the genre is represented on Vevo."
About Vevo
Vevo is the world's leading all-premium music video and entertainment platform with over 24 billion monthly views globally. Vevo delivers a personalized and expertly curated experience for audiences to explore and discover music videos, exclusive original programming and live performances from the artists they love on mobile, web and connected TV.
About VidaPrimo:
VidaPrimo is a global media company that provides advertisers access to Millennial consumers in the US and Latin America through culturally relevant Latin Music video content. Through agreements with more than 120 of the hottest Latin Rhythm artists, VidaPrimo is the largest independent Latin Music Multi-Platform Network with presence on YouTube and over 15 web, mobile, subscription streaming, smart television, connected streaming device and broadcast platforms. With over 1 billion monthly views across the US and Latin America, VidaPrimo reaches 25 percent of US based Hispanic Millennials and an average of 20 percent of Millennials in Latin American countries. The VidaPrimo platform connects its massive reach of engaged Latin Millennials to global brands through high quality in-stream video advertising in front of premium content, in-video product placement, custom production, social influence and fan activation.