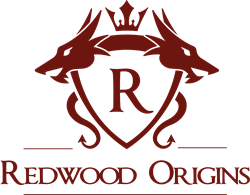 We're proud to be representing one of the most recognisable brands in the UK within the food subscription sector, securing the contract is testament to all the hard work done by the fantastic team we have here
NORWICH, England (PRWEB) December 21, 2017
The company believes that face-to-face marketing is the most effective and relevant marketing technique available to brands because it leads to greater customer satisfaction and stronger business relationships.
The firm have recently secured an exclusive contract to work with one of Britain's largest food subscription service. The deal comes on the back of a strong 2017. The company will be working with their newly acquired client to help build a strong presence across East Anglia through their face-to-face marketing strategies.
About the firm - http://www.redwoodorigins.co.uk/about/
On the back of securing a high-profile client, Redwood Origins aren't content with taking their foot off the pedal. The firm is on the lookout for new business opportunities moving into 2018 and are subsequently ramping up their recruitment efforts.
However, Redwood Origins aren't just looking for anyone to join the ranks. The firm is on keen on adding "business partners" individuals that are highly motivated, demonstrate a strong sense of entrepreneurship and ambition. Furthermore, the firm is looking to bring in those that might be looking for a career change and want to take control of their development.
Redwood Origins are looking to invest their time in those that want to be the best, the firm, however, is a strong advocate for the personal development of all of their staff. The Norwich based firm offer a number of development opportunities. They offer one-to-one mentoring, regular motivational and development workshops, fantastic networking opportunities through organised events and the chance to work with big recognised brands.
"We're proud to be representing one of the most recognisable brands in the UK within the food subscription sector, securing the contract is testament to all the hard work done by the fantastic team we have here, however, we're constantly looking for growth opportunities and expanding our team with the very best talent around," stated Alex Hartley, managing director of Redwood Origins