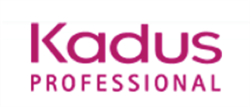 WOODLAND HILLS, Calif. (PRWEB) December 20, 2017
Kadus Professional today announced the appointment of its newest brand ambassadors, celebrity hairstylist, Ray Christopher, and boho hair guru, Torie Bliss. In their new role, the talented duo, who together have more than 160K Instagram followers, will share exclusive content on their social media accounts, review products – like Kadus Professional's latest Red-Copper Collection – and act as a valuable educational resource for busy, independent stylists.
"From branching out on their own to building and maintaining a robust clientele, Ray Christopher and Torie Bliss are an inspiration to the independent stylist community," said Carole Protat, Senior Creative Director, Coty Professional Beauty. "They are exceptionally talented stylists and true experts at their craft. Both embody the Kadus Professional brand and share our passion for empowering independent stylists and helping them work smarter, not harder."
Ray Christopher, a two-time Emmy nominated celebrity hair stylist, is one of the most sought-after names in the industry for his work on and off the red carpet. Touted for his cutting-edge style and master artistry, Ray frequently works with some of the most influential stars and artists in the business.
"I have been using Kadus Professional color and styling products on my celebrity clients for a while now, and am both thrilled and utterly grateful to partner with a brand that creates some of the best products in the industry," said Christopher.
Independent stylist and lifestyle blogger, Torie Bliss, is best known for her innate boho-chic style. With more than nine years of industry experience, Torie is celebrated as a braid and bridal expert, and multi-dimensional color master.
"As an up-do and braid artist, I always have Kadus Professional styling products in my bag – especially for events! Product longevity is out of this world, and I am honored to partner with a brand that creates reliable, quality products for stylists," said Bliss. The braid curator's effortlessly tousled tresses and beachy waves are often featured as festival and wedding inspiration throughout the salon professional industry.
For more information about the brand ambassadors, follow the updates with #KadusProfessional or visit Kadus Professional on Instagram.
###
About Kadus Professional
Founded by an independent stylist nearly 100 years ago, Kadus Professional is one of the most experienced salon brands in the world. With a rich, international heritage in color, Kadus Professional is committed to developing reliable products, intuitive techniques and services, accessible education and a thriving social community for independent stylists. Loved by industry professionals across the globe, Kadus Professional empowers entrepreneurial stylists to work smarter, not harder. For more information, please visit http://www.kadusprofessional.com.
About Coty, Inc.
Coty is one of the world's largest beauty companies with approximately $9 billion in pro forma revenue, with a purpose to celebrate and liberate the diversity of consumers' beauty. Its strong entrepreneurial heritage has created an iconic portfolio of leading beauty brands. Coty is the global leader in fragrance, a strong number two in professional salon hair color & styling, and number three in color cosmetics. Coty operates three divisions - Consumer Beauty, which is focused on mass color cosmetics, mass retail hair coloring and styling products, body care and mass fragrances with brands such as COVERGIRL, Max Factor and Rimmel; Luxury, which is focused on prestige fragrances and skincare with brands such as Calvin Klein, Marc Jacobs, Hugo Boss, Gucci and philosophy; and Professional Beauty, which is focused on servicing salon owners and professionals in both hair and nail, with brands such as Wella Professionals, Sebastian Professional, OPI and ghd. Coty has over 20,000 colleagues globally and its products are sold in over 150 countries. Coty and its brands are committed to a range of social causes as well as seeking to minimize its impact on the environment. For additional information about Coty Inc., please visit http://www.coty.com.