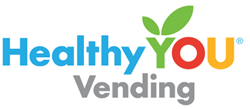 While nothing can completely stop a cold in its tracks, maintaining a healthy immune system with a healthy diet can help ward off the germs that cause colds and the flu.
Salt Lake City, Utah (PRWEB) December 21, 2017
As we enter the winter months and brace for colder weather, it's important to maintain healthy eating habits. Maintaining your health throughout the holidays and into the New Year can greatly affect your health all year long. And not only does healthy eating help you feel better, increase productivity and happiness, it physically makes a difference to your immune system.
"Research has shown that very low-calorie or very high-calorie diets can decrease our immune function," noted Betsy Oriolo, MS, RD, LD, CDE and owner of Total Nutrition Therapy. "In addition, very high-fat diets can adversely affect our immune function and impact rates of infection and illness."
"Winter holidays can be deadly in terms of the increased focus on food and especially those once-a-year desserts," said Andrea Dillaway-Huber, PhD, RD, LDN, who practices in Wyomissing, Pa.
The problem with holiday eating is that not only does it lead to weight gain but it also wreaks havoc on the immune system. "The time between Halloween and the New Year can really stress the immune system with the additional refined sugar and alcohol consumption," said Debora A. Robinett, MA, RD, CD, owner and president of Health Enhancement Corporation in Tacoma, Wash. "These place undue stress on the immune system and the adrenal glands."
While nothing can completely stop a cold in its tracks, maintaining a healthy immune system with a healthy diet can help ward off the germs that cause colds and the flu. A healthy immune system can even minimize a cold's duration. One way to boost the immune system is to maintain a vitamin C regimen. "Studies have shown that 1,000 milligrams of vitamin C supplements may make colds milder and even shorten them by half a day," said Gloria Tsang, RD, founder of HealthCastle.com, an online nutrition community.
"Foods rich in the antioxidants vitamin C and beta-carotene, such as citrus fruit, cabbage, broccoli, pumpkin, sweet potato, and spinach, have immune-boosting power," said Amy Cartwright, MS, RD, LDN of Conyngham, Pa. "To fight off infections, you should increase your intake of zinc, which is found in fish, oysters, poultry, eggs, milk, unprocessed grains, and cereals."
Another lesser-known reason that healthy eating can be so difficult in the winter is the lack of sunlight. As it gets darker earlier, we get less exposure to the sun, which can lead to a drop in serotonin. That drop can cause depression and food cravings. While moving your desk closer to a window or spending a few minutes outside on a lunch break can help improve serotonin levels, you can also boost serotonin with healthy carbs. "Whole grains and high-quality carbs such as sweet potatoes, yams, pumpkins, and squash help boost serotonin levels," said Tsang.
When you're looking for healthy snack and meal options during the next few winter months, consider the products that can be found in a HealthyYOU Vending machine. Whether you're craving nuts and seeds as a snack or a healthy meal rich in vegetables and fruit, you'll find countless options with HealtyYOU Vending to keep you healthy and happy all year long.
-END-
HealthyYOU Vending is the world leader in the healthy vending industry. With their corporate offices located in Kaysville, Utah, the HealthyYOU team is dedicated to making healthier snacks, drinks and food products more accessible to people across North America. Their vending equipment is privately manufactured in the United States at a state-of-the-art facility. Owner/Operator opportunities for serious-minded and health conscious entrepreneurs are currently available in most states.