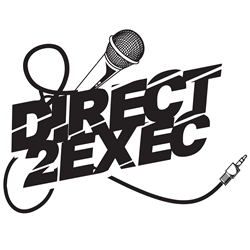 MIAMI (PRWEB) December 21, 2017
This month Coast 2 Coast LIVE announced the expansion of the Direct 2 Exec platform by creating an online version of the popular in-studio experience. Artists will now be able to submit music videos and singles to be presented to a major record label A&R in an online video chat hosted by a moderator, who will present the artists' works to the A&R who in turn will provide a verbal assessment and critique as well as feedback on how to improve or build on the artists' current work. Each artist will receive verbal feedback as well as have their work scored on a 5 point scale which includes originality, quality, presence, potential, and marketability. Thus far they've held two Direct 2 Exec Online events which featured guest Shawn Baron, the Vice President of Urban A&R for Atlantic Records, and they have schedule more to come in the upcoming months. Artists interested in submitting for upcoming Direct 2 Exec Online experiences can visit the events page of the Direct 2 Exec official site. Direct 2 Exec also continues to offer their in-studio version of Direct 2 Exec for artists willing to travel and meet face-to-face with label executives.
About Direct 2 Exec:
Artists, producers & songwriters can perform or play music behind closed doors for a record label executive and get a one-on-one conversation that includes verbal credible feedback in a closed studio setting. This kind of experience helps artists get a better understanding of exactly which direction to go to gain more exposure. NO distractions. NO hecklers. NO bar noise. Just YOU and the Executive. More info is available at the official Direct 2 Exec website.
About Coast 2 Coast LIVE:
Coast 2 Coast LIVE is the largest artist showcase in the world and tours the country looking for the next stars in all musical genres using our patented interactive platform. Coast 2 Coast LIVE puts the artist in front of celebrity judges to showcase their talents, while the judges give scores and feedback live via our interactive judging system on iPads, allowing artists to instantly get feedback on their performance and music from experts in their craft. Our events are open to all artists, just submit your music at coast2coastlive.com for the next event in your area, get votes from your fans, and if selected you can perform at our event, sell tickets, and win the grand prize package!