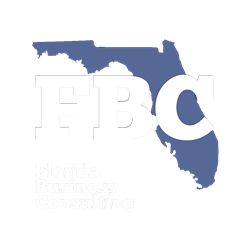 In the digital age where consumers are savvier in their spending habits, brand loyalty is declining
MIAMI (PRWEB) December 21, 2017
"In the digital age where consumers are savvier in their spending habits, brand loyalty is declining" claims Florida Business Consulting. In a recent statement, the firm argues that consumers have the tools at their disposal to find the best value for money products and that if brands want to combat that and increase their customer retention, they need to adapt their marketing strategies to focus on brand loyalty.
About the firm - http://floridabusinessconsulting.net/about.html
Florida Business Consulting is passionate about exposing potential new customers to products and services in a way that will resonate with them. Through face-to-face interactions, it can build relationships with consumers, handle queries, instil consumer confidence and build brand loyalty. "If customers have a positive experience with your brand they are more likely to keep coming back," commented Eric Martin, MD at Florida Business Consulting. The company offers clients a collective of highly trained brand ambassadors to represent them with complete confidence, professionalism and transparency. In its statement, the firm exclusively shared the tactics that drive its success, and which it believes brands need to implement in 2018.
Anticipate customer's needs
Florida Business Consulting argues that brands "need to listen to consumer feedback and anticipate their needs to focus on what customers want."
Go above and beyond
At Florida Business Consulting, the company prides itself on high customer service standards, going over and above to deliver an outstanding customer experience. "Industry leaders need to make it a habit to deliver a positive experience every step of the way and illustrate how every customer is valued by surpassing on expectations." States CEO Eric Martin.
Be consistent
"In business, consistency is critical!" Warns the firm. When brands consistently deliver the same message and performance across all platforms, it helps to instil consumer confidence. Florida Business Consulting believes that being consistent helps gain trust and provides credibility to a brand.
Personalization
"While technological advances have provided a plethora of platforms to reach and connect with consumers, they fail to allow any personalization" argues Florida Business Consulting. The direct sales and marketing specialist is proud of its tailor-made marketing solutions that deliver 'the personal touch'. The firm is urging brands to profile and analyze their customer base to create personalized interactions.
Florida Business Consulting specializes in bringing brands and consumers closer together through face-to-face marketing. The firm takes great pride in their ability to deliver marketing solutions that guarantee high ROI as well as building brand loyalty.
To find out more about the firm, follow them on Twitter and Like them on Facebook