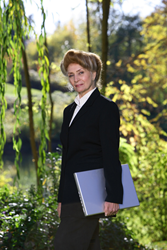 Grants Pass, OR (PRWEB) December 26, 2017
Date aired: October 30, 2017
Guest: Fred Pearce, Author & Environmental Consultant
Sharon Kleyne, host of the nationally syndicated radio program The Sharon Kleyne Hour Power of Water, Global Climate Change and Your Health on VoiceAmerica sponsored by Nature's Tears® EyeMist®, recently welcomed on the air a special guest from London, England, Fred Pearce, celebrated author, freelance journalist and Environmental Consultant to discuss earth's water crisis, water shortages in the Middle East and climate change.
Pearce, author of When the Rivers Run Dry, Earth Then and Now and other books, has worked as an Environmental Consultant and water researcher for more than thirty years. Like Kleyne, Pearce believes that the root of all problems on earth, including climate change, is the planet's water crisis. In the eighteenth and nineteenth centuries when earth's population was so much smaller, he explained, humanity could use water once, let it run off to the sea and wait for nature's natural cycle to replenish the water humans needed through rainfall. However, now that the human population on earth has exploded, we need to take steps to speed up the supplementation process.
Chiefly, according to Pearce, this involves recycling waste water and in some cases redirecting the flow of rivers. Describing recycling, Pearce pointed to Singapore, where recycled waste water is being channeled back into reservoirs to be used again instead of allowing it to run to the ocean. Kleyne, the founder and director of Bio-Logic Aqua® Research Water Life Science®, agrees that this model must be implemented in cities all around the globe in order to save lives and reduce the outbreak of stress-related and other diseases.
At the opposite extreme, Kleyne points to the Middle East where fear and poor farming practices have created an even greater desert than existed there before. "Yet, what governments in the Middle East really want is water," Kleyne says. So far, poor decisions have thwarted them. Pearce notes how during the war the Iraqi government forced the Tigris and Euphrates Rivers away from the marshes, effectively drying them out. "The more water you remove from the soil," says Kleyne, "which is a living organism, the drier you make the atmosphere, which contains the water vapor you need to breathe in order to live and be healthy."
Pearce sees the ongoing diversion and drying up of rivers as a major and devastating crisis. "Rivers like the Nile are no longer running to the sea," he says. This interrupts nature's natural process of replenishing water, creating water scarcity and hotter temperatures. "Water has got to be our number one priority every day," says Kleyne.
"Most of us," adds Pearce, "will experience climate change more through changes of water than changes of temperature. I believe that water will be the number one issue in the 21st century for all of us."
We hope you found this article useful and helpful regarding water use and health. If you would like to contact us with questions or your own insights and stories about water use and new water technology, you can do so at Sharon(at)biologicaquaresearch(dot)com 800-367-6478 ~ Fax 541-474-2123 http://www.naturestears.com or on Twitter at @sharonkleynehr We would love to hear from you.
You can also listen to this radio program with guest Fred Pearce at https://www.voiceamerica.com/episode/80866/the-sharon-kleyne-hour-monday-october-6-2014