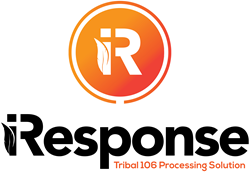 The important thing for the 567 federally recognized tribes is to preserve, defend, and protect what is important to each of them.
DANIA BEACH, Fla. (PRWEB) December 29, 2017
The National Park Service (NPS) has overseen preservation efforts on historic sites in every state since the National Historic Preservation Act (NHPA) of 1966. The NHPA was enacted after the years of heavy economic expansion following W.W. II-- development that was at times indiscriminant or worse: a committee convened by President Lyndon B. Johnson noted half of 12,000 documented historic structures at the time had been "damaged or destroyed beyond repair."
The National Park Service describes preservation today as "having a conversation with our past about our future." But that conversation did not include the history of the original Americans—or at least, it didn't until 1992. That was the year Congress enacted an amendment to the NHPA called "Section 106." Section 106 formally tasked federally recognized Native American tribes with preservation of cultural, religious, and historic sites on their tribal and ancestral lands. It mandates federal agencies licensing or permitting industry undertakings on these lands to ensure consultation with the associated tribes is offered to avoid negative adverse effects.
The process can be complicated, which led to one Tribal leader looking for a simpler way: Alvin Windy Boy Sr. was a Tribal Historic Preservation Officer (THPO) with first-hand experience with the paperwork associated with government regulations, permits, and licenses for industry. "There is a picture of me with a tower of paper," said Windy Boy, "and that was for one consulting party for one week. But we got with some software engineers, and after a lot of effort and time, developed iResponse. And now it's a multi-year proven success model in saving time, effort and money for tribes, industry, and federal agencies."
For instance, the Federal Communications Commission oversees tower construction for wireless transmissions. With rapid deployment of the new 5G technology, that's a lot of construction affecting historic properties on tribal and ancestral lands, as well as historic and cultural sites. Engineering, environmental compliance, and telecommunications firms want to avoid the risk of permanent damage to potential historic sites, and request tribal consultation to guide them. "I traveled to Washington D.C. this year and talked with Chairman Ajit Pai about the successful Section 106 consultation done for the FCC's Tower Notification System (TCNS)," said Windy Boy.
With iResponse accepted by the Federal government, its ease of use by tribes, and positive feedback from industry professionals—who like the speed of educated answers possible to their consultation requests under the system—Windy Boy has expansion of the program capabilities firmly in sight. He has left the Tribal Historic Preservation Officer position to focus full-time as CEO of iResponse. "We're down in Florida right now meeting with more software experts," he said. We know timely consultation is needed by industry. Tribes want to avoid damage to their historic, religious, and cultural sites. We're working on a site redesign that is going to allow every industry needing consultation to be able to do it faster and better."
It's about avoiding situations like the Dakota Access Pipeline, which "shows what can happen when private interests intersect with the need for historic preservation. I tell tribal leaders asking about iResponse that they can have access to the software on a complimentary basis. Or our team will do the consultation for them. The important thing for the 567 federally recognized tribes is to preserve, defend, and protect what is important to each of them."