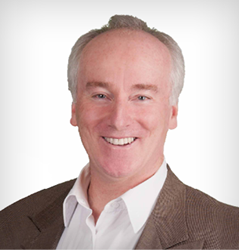 Atlanta, GA (PRWEB) April 07, 2017
Marketo, the world leader in Marketing Automation, and Revenue Marketing™ consulting firm, The Pedowitz Group (TPG), will host a one-hour webinar, "Marketing Innovation Drives Growth in Manufacturing," on Wednesday, April 12, at 10:00 a.m. PDT / 1:00 p.m. EDT. For more information and to register click here. The webinar will be recorded and available for replay on-demand to all registrants.
"With customers and prospects no longer reliant on the sales team for information, savvy manufacturers are turning to marketing as the new driver for growth," said TPG CMO, Kevin Joyce.
The April 12th webinar features expert advice from Kelly Dickson, Manager of Global Revenue Marketing Operations at CommScope, Bryan Gassler, Director of Global Marketing Communications at Xylem and Peter Bell, Senior Director of Manufacturing Segment at Marketo.
Attendees will learn how manufacturers:

Manage and deliver an excellent customer experience
Drive sales and marketing alignment to capture leads
Accelerate growth in manufacturing through marketing innovation
As manufacturers are challenged to acquire and retain tech savvy customers, and contribute to bottom-line revenue, it is necessary that marketers stay ahead of the curve in support of the sales team. Customers and prospects turn to the web for their information now, placing marketing front and center in engaging, providing distinct value and ultimately leading the conversation to a sales conclusion. Solutions such as Marketo for Manufacturing give marketing and sales teams a clear picture of early-stage purchaser activity so firms can take control of long sales cycles and create a competitive advantage.
About The Pedowitz Group – Connecting Marketing to Revenue™
The Pedowitz Group wrote the book, and is the undisputed thought leader on Revenue Marketing™. As your partner, TPG helps you plan, build and optimize your revenue engine by delivering services in MarTech, demand generation and marketing operations. We believe that Marketing is the driver of customer engagement that fuels the revenue engine. The Pedowitz Group customers have won over 50 national awards for their Revenue Marketing excellence. To discover how we can help your organization become successful Revenue Marketers™, visit http://www.pedowitzgroup.com, or call us at 855-REV-MKTG or visit Revenue Marketer Blog.
About Marketo
Marketo provides the leading engagement marketing software and solutions designed to help marketers develop long-term relationships with their customers - from acquisition to advocacy. Marketo is built for marketers, by marketers and is setting the innovation agenda for marketing technology. Marketo puts Marketing First. Headquartered in San Mateo, CA, with offices around the world, Marketo serves as a strategic partner to large enterprise and fast-growing small companies across a wide variety of industries. To learn more about Marketo's Engagement Marketing Platform, LaunchPoint® partner ecosystem, and the vast community that is the Marketo Marketing Nation®, visit http://www.marketo.com or call us at 1.877.260.MKTO (6586).