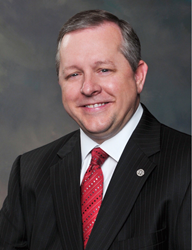 DALLAS (PRWEB) May 11, 2017
Veteran fundraising professional and senior executive Milton Key joins Hope For The Heart as Vice President/Chief Development Officer. Working closely with Founder/CEO June Hunt, he will bring leadership expertise to the overall strategy and direction of the ministry's donor development initiatives. Key started in his new role May 1, 2017.
Hunt, who hosts two national radio programs, reflected on the ministry's commitment to broadcast excellence, ministry impact and financial sustainability, saying, "We are thrilled to have Milton as a part of the Hope For The Heart team. Whether it's raising awareness of the growing counseling needs around the world or further cultivating donor and partner relationships, his expertise and passion for ministry will help provide vital counseling resources to those seeking biblical hope and practical help."
Key has served in funds development for higher education at Dallas Baptist University and Austin College; health care with Children's Healthcare of Atlanta and Presbyterian Communities & Service; social services with Buckner International; and has a comprehensive understanding of building fundraising success in church-related, faith-based and other types of nonprofit organizations.
His experience includes growing and leading teams, developing and implementing campaigns, working closely with boards and chief executives, and developing mutually successful relationships with donors. As a consultant at Alexander Haas, Key has shared his practical experience as a coach and a facilitator for those charged with setting fundraising expectations and delivering on them.
"God has used June and Hope For The Heart to transform thousands of lives throughout the years," states Key. "I'm honored and excited to join their leadership team and help strengthen current support, while also helping the ministry identify new growth opportunities to impact even more lives."
Hope For The Heart, a worldwide biblical counseling ministry, was founded by June Hunt in 1986. Its daily radio programs, "Hope For The Heart" and "Hope In The Night," are heard on more than 300 radio stations in the United States and through several internet outlets, reaching more than 1 million listeners each week. Hope For The Heart celebrated its 30th anniversary last October. It is located in Plano, Texas, at The Hope Center, the home of more than 40 Christian nonprofit organizations. For more information, visit http://www.HopeForTheHeart.org/.
CONTACT:
John Thompson 972.212.9168
JThompson(at)hopefortheheart.org