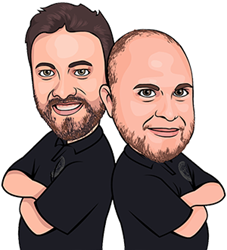 Good service is good business
(PRWEB) August 11, 2017
Move Buddies, a moving solutions company serving Georgia and South Carolina, announces it has received the 2017 "Best of HomeAdvisor" award. The company is honored with the award for excelling in customer service and value in the home improvement and maintenance industry.
The award selection process was based on positive reviews from HomeAdvisor for quality of work practices, customer service, and value. To qualify, companies must have a minimum rating of four on based on a scale of one to five, be active members in good standing, and have at least three verified reviews submitted in the last six months. To see Move Buddies' award-winning ratings on HomeAdvisor, click here.
Move Buddies was founded by two friends pursuing their dream of owning a business and contributing to their community. While remaining local, the business has expanded to service Savannah, Georgia and Charleston, South Carolina. The company aids in both local and long distances moves and provides its own packaging supplies, as well as additional moving services, such as storage and trash removal. Move Buddies' success comes from its dedication to prioritizing the customer experience in its services. Move Buddies will continue to offer optimum service for its customers and the best value with this award from HomeAdvisor. Along with the HomeAdvisor seal of approval, Move Buddies boasts other recognitions from organizations such as Angie's List and Move for Hunger.
Find additional reviews, ratings, and information here.
About Move Buddies
Move Buddies is a moving company offering services in Savannah, Georgia and Charleston, South Carolina. With trained and professional movers and the latest model of trucks, Move Buddies is fully licensed, insured, and well-equipped to deliver high-quality service for moves of any size. Move Buddies assures a "headache-free" service to its customers to ensure an improved moving experience. Visit the company website to learn more about Move Buddies' moving solution services: http://www.movebuddies.com.
For more information, contact:
Move Buddies
174 Meeting Street, #200A
Charleston, SC. 29401
(843) 800-4423