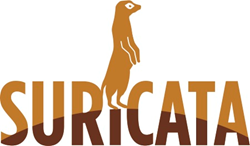 "Suricata 4.0 is a major new release from a well-run team of open source developers. As well as new features, we are delighted to see improved detection performance and multi-pattern matching approaches." Geoff Langdale, Principal Engineer, Intel Corp.
Boston, MA (PRWEB) August 01, 2017
The Open Information Security Foundation (OISF) is thrilled to announce Suricata 4.0 is now available to the community. This is a major release, improving detection capabilities, more protocols, adding new output options, Rust support, and much more. Thanks to valuable feedback from the rule writing teams at Emerging Threats, Positive Technologies, and many others Suricata 4.0 includes many rule keywords for inspecting HTTP, SSH and other protocols. New features allow for greater context with alerts. Also, Suricata 4.0 is the first release in which implemented parts in the Rust language using the Nom parser framework have been incorporated. This work was inspired by presentations from SuriCon 2016. To see the full list of Suricata 4.0 features and improvements visit.
Success for open source technologies, such as Suricata, relies on the talent and generosity of the community. Suricata 4.0 is possible due to the many people in our community who have contributed time, code, and documentation to this release. Also, this work would not be possible without the support of OISF consortium members.
Suricata 4.0.1 is expected to release in at the end of Summer 2017. The next major release of Suricata is planned for late 2017.
Suricata is a high-performance Network IDS, IPS, and Network Security Monitoring engine; open source and owned by the community-run non-profit organization, The Open Information Security Foundation (OISF). Since 2009, OISF has relied on a dedicated community of volunteers and industry supporters that contribute time, feedback, and code to Suricata. The success of Suricata and OISF is a direct result of their commitment. To get Suricata 4.0 visit https://suricata-ids.org/download/.
About OISF:
The Open Information Security Foundation (OISF), led by world-class security experts, programmers and others dedicated to open source security technologies, is committed to open source security technologies and the communities that keep them thriving is unwavering. OISF welcomes participation from the community large and small through working groups, mailing lists, training events, and the annual Suricata user conference - SuriCon. OISF is a U.S. 501(c)3 non-profit organization. Funding for OISF comes from the donations received from consortium members - world-class security organizations committed to our mission. A list of these organizations is available at http://oisf.net/consortium-members/.