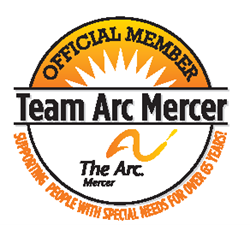 "I am sure thousands of LGBTQ people with special needs will benefit from this initiative for years to come". Reed Gusciora, Assemblyman
New York, New York (PRWEB) August 23, 2017
The Arc Mercer, Capitol County's premier provider of programs and services for people with intellectual and developmental disabilities (I/DD), has launched a groundbreaking LGBTQ community organization for people with special needs. The group, the Special Needs Alliance for Pride (SNAP), is not just the first organization of its kind in the state of New Jersey – but the first in the entire country!
SNAP was introduced in June in celebration of National Gay Pride Month. Its mission is to support integration of people with special needs who identify as LGBTQ into the broader LGBTQ community, and thereby prevent their isolation. Historically, these are people who are both under-integrated and greatly underserved.
Organizations such as LGBT National Hotline, Human Rights Campaign, and LGBT Center of NY (known as "The Center") could not identify any existing group dedicated to LGBTQ people with special needs. SNAP will explore funding opportunities to expand its groundbreaking work through organizations such as the Arcus Foundation, which provides grants to further work for LGBT rights and social justice, among other issues.
Arc Mercer Executive Director Steven Cook described SNAP's genesis, recounting that:
"During Arc Mercer's annual roller coaster park trip for people with special needs in Cedar Point, Ohio, I spent time with Ray, who was struggling with communicating his sexuality. Clearly it was hard for him, doubly so as someone with special needs. The truth is that there was no real place for him to turn. It was an 'aha!' moment for me, an epiphany. I remembered how hard it was for me to tell my own parents I was gay years ago. The need for a support organization that serves LGBTQ people with special needs crystallized in that moment."
Ray Truitt, the young man whose challenges as a gay person with special needs served as an inspiration for the founding of SNAP, said he is overjoyed to be part of the group. He shares, "I know first-hand how hard it can be. As a member of SNAP, I am in a position to help others find their voice, to provide that kind of support I could have used."
New Jersey Assemblyman Reed Gusciora (D-15), the first openly gay member of the New Jersey Legislature and a member of the Arc Mercer Board of Directors, understands what SNAP can offer to many individuals. He explains:
"Being the 'first' openly gay member of the New Jersey Legislature, I can appreciate the struggle posed by having no peers to call on for support and advice. The fact that Arc Mercer saw this vacuum, this need, and did something about it is remarkable. It is so rewarding to be on the board of an organization that steps in to creatively respond to such a void. I am sure thousands of LGBTQ people with special needs will benefit from this initiative for years to come."
Arc Mercer has retained, Crowdster, a digital marketing and fundraising agency that focuses exclusively on the non-profit sector, to serve as principal advisor on all aspects of raising money for SNAP including grants and other methods of fundraising. In a statement from Crowdster CEO, Joseph Ferraro, he remarks:
"My wife, Hannah, and I have direct, first-hand knowledge and experience with Arc Mercer including the dedicated staff, wonderful programs, and most importantly, individuals served by the organization. Arc Mercer's mission – providing developmental and recreational opportunities for people with disabilities is a meaningful and wonderful undertaking. The fact that, with this new branch of their work, they are supporting LGBTQ individuals makes us at Crowdster even prouder to support their work. For Foundations or others interested in providing much needed financial support, the appeal can be accessed by Clicking Here.
The Arc Mercer launched SNAP at the Trenton Social Club's LGBTQ Happy Hour on June 22, 2017. The group is currently seeking volunteers to mentor or "buddy" LGBTQ special needs individuals and to participate in SNAP activities. To become a mentor or to learn about upcoming SNAP events, email SNAPClub@arcmercer.org.
About The Arc of Mercer County New Jersey
The Arc of Mercer County is a grassroots, family-focused organization dedicated to creating opportunities for people with intellectual and developmental disabilities (I/DD) to achieve their goals. The Arc believes every individual is a fundamentally valued, contributing member of their community.
About Crowdster
Crowdster works with Non-Profit organizations by designing and executing highly effective marketing campaigns focused on driving Membership, Enrollment, Sponsorships, Grants and Fundraising. We bring together a unique set of strategy and execution capabilities by combining digital agency expertise with fundraising technology and know-how!