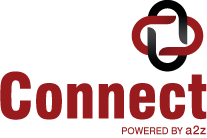 Columbia, MD (PRWEB) May 24, 2017
a2z, Inc. is pleased to announce that the Building Owners and Managers Association (BOMA) International will be utilizing two powerful and innovative technology solutions to offer networking, event promotion, time saving and planning tools to attendees for the 2017 BOMA International Conference & Expo—which is the industry's premier professional event. BOMA 2017 will take place Saturday, June 24 through Tuesday, June 27 at Music City Center in Nashville, Tennessee.
Network Now is an online networking solution that is an integral part of BOMA 2017. Attendees use Network Now to connect with other attendees and build a personalized show planner, consisting of their favorite attendees and conference sessions.
In addition, BOMA is utilizing the ChirpE Mobile App solution to enhance the event participant experience. When attendees download the mobile app, they will see many features designed to help them be more productive at BOMA 2017. All selections made in Network Now will be accessible from the event app, along with real-time alerts and social media. The BOMA 2017 Mobile App is available for iOS and Android devices.
About a2z, Inc.
a2z provides powerful cloud-based event management and marketing tools that grow your brand by accelerating booth sales, helping boost revenue, and enhancing engagement and value for event participants. a2z's solutions are used by 1200+ leading trade shows and conferences across the globe every year. More than 45% of the TSE Gold 100 and TSNN Top 250 Events leverage a2z's innovative web and mobile solutions.
About Building Owners and Managers Association (BOMA) International
The Building Owners and Managers Association (BOMA) International is a federation of 90 BOMA U.S. associations and 18 international affiliates. Founded in 1907, BOMA represents the owners and managers of all commercial property types including nearly 10.5 billion square feet of U.S. office space that supports 1.7 million jobs and contributes $234.9 billion to the U.S. GDP. Its mission is to advance a vibrant commercial real estate industry through advocacy, influence and knowledge.