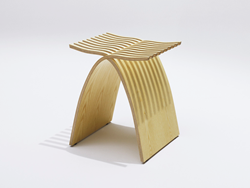 Our goal of creating simple, elegant solutions for our clients' end users remains the same.
Boston, MA (PRWEB) May 23, 2017
Catalano Design, an award-winning leader in the design of innovative consumer and professional products, is celebrating its 30th anniversary. To mark this significant milestone, Catalano has launched a new website at http://www.catalano.design. The new site highlights the many products Catalano Design has created for leading companies in a variety of markets.
Catalano Design, founded in 1987 by Carol Catalano, is a full-service product design and development firm. They foster long term relationships with their clients by working closely with them to understand their culture, their technology and their markets, along with their business objectives. Catalano's philosophy is that good design is a careful balance of art, science, and craft supported by exceptional user-centered research. This philosophy is expressed through a design process that focuses on user experience, ergonomics, out-of-the-box thinking, and sound execution.
30 years of experience in a wide range of industries has given Catalano Design insight into identifying the needs of a multitude of end users and translating that information into meaningful designs. When Carol Catalano, founder and president, started the company in 1987, the industrial design field was very different than today. She remarks, "In the late 80s computers were uncommon and our work flow was very hands-on with sketching, marker renderings, hand drafted engineering drawings, and a lot of sculpted foam, clay, wood, and plaster models. Today, many of these hands-on practices are still a foundation of our process but, with the addition of computers, advanced modeling software, and 3D printers, we have the ability to explore a wider range of concepts in greater detail than ever before. There has been a shift in the nature of our projects too. With the advent of digital services, apps, and connected devices permeating and blurring the line between experience and product, our focus has expanded to include approaches that merge our clients' hardware and digital experience requirements. Our goal of creating simple, elegant solutions for our clients' end users remains the same."
Catalano Design has created successful designs for many clients who are recognized leaders in their respective markets, including Samsung, Herman Miller, Geiger International, Dexter Russell, D'Addario, Fishman, Hifiman, Essio, Zildjian, Russound, Boston Acoustics, Sunfire, Bay Audio, Pro Brand International, and the Institute for Human Centered Design. Catalano's work has been recognized by IDEA, the ID Magazine Awards, the European Product Design Awards, Business Week, Interior Design Magazine, Abitare, A Place to Sit Competition, and the International Furniture Design Competition.