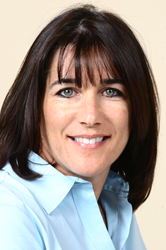 Miami, Florida (PRWEB) October 19, 2017
Haute Residence is pleased to welcome prominent realtor, Lydia Eskenazi to its invitation-only network of top brokers. As a Haute Residence partner, Eskenazi exclusively represents the luxury real estate market in Bal Harbour, Florida.
From the exclusive ocean views of Golden Beach to the hip venues of South Beach, Eskenazi is the market professional to handle your real estate needs. With over 25 years of experience marketing and selling luxury homes and condominiums, Eskenazi provides unmatched discipline, market insight and dedication that maximize the potential of every sale.
Prior to venturing in real estate, Eskenazi had fostered a career as a real estate loan officer at Skylake State Bank, where, for 5 years, she provided mortgages for apartment buildings, retail centers, and warehouses locally and nationally. This knowledge has translated into Eskenazi's decades-long affiliation with Harding Realty, where she is a top producer. Specializing in the high-end neighborhoods of Golden Beach, Bal Harbour, Miami Beach and Surfside, Eskenazi has exceeded $400 million in sales. She has also excelled at managing multi-family properties, marketing and selling bank-owned properties.
Born in Havana, Cuba, Eskenazi is bilingual and serves a large international customer base.
About Haute Residence:
Designed as a partnership-driven luxury real estate portal, Haute Residence connects its affluent readers with top real estate professionals, while offering the latest in real estate news, showcasing the world's most extraordinary residences on the market and sharing expert advice from its knowledgeable and experienced real estate partners.
The invitation-only luxury real estate network, which partners with just one agent in every market, unites a distinguished collective of leading real estate agents and brokers and highlights the most extravagant properties in leading markets around the globe for affluent buyers, sellers, and real estate enthusiasts.
HauteResidence.com has grown to be the number one news source for million-dollar listings, high-end residential developments, celebrity real estate, and more.
Access all of this information and more by visiting: http://www.hauteresidence.com