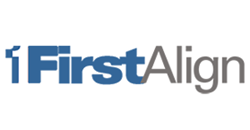 We're excited! APM helps manage the complex, rapidly changing, technologies of our customers. The FirstAlign practice utilizes toolkit for evolving organizations in meeting their strategic needs.
CHARLOTTE, NC (PRWEB) March 08, 2017
FirstAlign (http://www.firstalign.com), launches a new toolset to enable companies to run an effective APM Practice. Application Portfolio Management is a "set of processes that ensure capabilities" for managing technology and software projects as assets. The practice utilizes "step-by-step plans" for evolving the organization to meet strategic needs, while "minimizing the cost of the portfolio lifecycle."
The APM Methodology helps organizations to develop strategies, along with "Target Operating Models", focusing on key areas such as people, processes, decision making and tools in achieving business and technology outcomes. The practice assists in strategic direction, facilitate in defining "Roadmaps" and aiding executives when there is a lack of resources.
"The practice addresses key objectives and continues to provide the organization with recommendations on what and where the business should be investing across the organization."
Which may include:

Consolidation of multiple operational areas, applications, under single umbrella.
Provide simplification of environments.
Define "Target State Offerings" that support target operation models.
"We're excited! APM helps manage the complex, rapidly changing, technologies of our customers," explained Shacoya Graham, CoE Executive, "Businesses need to be constantly redefined to address the ever moving and changing parts of an organization."
Deployment of the practice has enabled FirstAlign to expand. Notable recent milestones include:
In Aug 2015, secured Fortune 100 partnerships in maturing the APM methodology.
In Oct 2016, expand for company growth, addition of Relationship Executive Team Members.
In Feb 2017 - new office location in uptown Charlotte.
About FirstAlign
Not Just Knowledge, Know How. FirstAlign helps organizations innovate, transform, and lead. If you don't influence change, who will? FirstAlign enables you, your team, and your organization to lead with targeted tools supported by a creative, seasoned group of professionals, from diverse disciplines. We work across major industry sectors, public companies, fortune 2000 and government authorities, utilizing startup mindsets in making complexity simple. Clients count on FirstAlign's strategic advisory services and target operating models, to help them transform uncertainty into opportunity.
For more information, please visit http://www.firstalign.com and/ or contact (646) 233-2555.
Related Links
http://www.firstalign.com