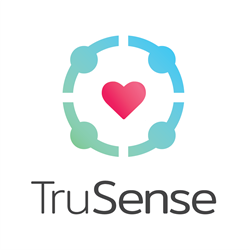 Cincinnati, OH (PRWEB) May 22, 2017
TruSense, LLC ("TruSense"), an emerging leader of senior home monitoring solutions, has announced the launch of an innovative new service that utilizes wireless data sensors placed throughout the home as an alternative to traditional assisted living solutions. Designed to help aging seniors and their caregivers, the TruSense system promotes senior health, safety, and wellbeing in direct response to the rapidly growing caregiver crisis.
With each passing day, 10,000 baby boomers turn 65 and nearly 18 million Americans are providing care for someone age 65 and older. With the pool of adults available to care for seniors shrinking at a rapid pace, it has become clear that a caregiver crisis has emerged. The need to enact solutions that will aid in the care of seniors is more important than ever.
"We are experiencing a family caregiving crisis in America. There are simply not enough caregivers to care for the growing senior population," said Rob Deubell, Vice President of TruSense.
TruSense is the answer to this growing problem. TruSense responds to the caregiver crisis with the use of unobtrusive sensor technology that sits discreetly in the background of the senior's home, providing caregivers with real-time insights and personalized alerts. Dashboards allow you to track and view daily activity to identify potential health issues and trends over time, monitor proper food access and restroom frequency to ensure health and well-being, provide 24/7 emergency response if there is a problem, and much more.
Do you worry when Mom or Dad doesn't answer the phone? Do you wonder if they are okay or just away from home? If so, then TruSense can be a valuable solution to aid in the everyday care of your loved one. Self-installed and costing less than $50 per month, TruSense provides an affordable alternative to more expensive options such as assisted living or in-home care, which are prohibitive for most American families. Also, most seniors do not want to move out of their homes. According to an AARP study, 90 percent of people over age 65 want to age in place. TruSense can make that a reality.
"Most family caregivers cannot be with their senior loved one around the clock as they are raising their own families. However, with TruSense they can know their parent is OK all the time, anytime," said Rob Adams, CEO of TruSense.
The National Alliance for Caregiving and AARP's 2015 report on Caregiving in the U.S. showed that when respondents were asked if they had a choice in taking on the responsibility to provide care for their loved one, half of caregivers self-reported they had no choice in taking on their caregiving responsibilities. Over three quarters of these caregivers, who work outside the home and support their own families while also caring for their aging parents, are commonly referred to as the 'sandwich' generation.
"Balancing a career and providing caregiving is stressful. According to the National Alliance for Caregiving, greater than 50 percent of caregivers said that their health has gotten worse because of caregiving demands. On average, someone 50 and older who stops working to care for a parent gives up nearly $300,000 in lost wages and benefits," said Deubell.
TruSense provides a more comprehensive monitoring solution than the traditional personal emergency response systems (PERS), such as a medical alert pendant or watch. PERS devices used on their own can instill a false sense of security. A U.S. National Library of Medicine study shows that only 15 percent of those who own a pendant wear it often enough for it to be effective. A PERS device combined with TruSense provides the greatest level of care and peace of mind.
As the caregiver crisis continues to intensify, the implementation of solutions like TruSense will become more and more necessary in order to assist in caregiving for the rapidly growing senior population.
Click to Tweet: Help older adults #ageinplace and maintain their independence. Order @TruSenseLLC to achieve greater #peaceofmind. http://www.mytrusense.com
To learn more about TruSense, please visit https://www.mytrusense.com or follow us on Twitter @TruSenseLLC and on Facebook at Facebook.com/TruSense.
TruSense, LLC empowers seniors by enabling them to safely age in place while providing caregivers with greater peace of mind and a true sense of security. TruSense is an unobtrusive solution that provides a continual pulse on activities of daily living (ADLs). Delivering actionable insights and alerts for health, safety and wellness, TruSense allows for greater quality of life for both the senior and the caregiver. Worry less. Live more.