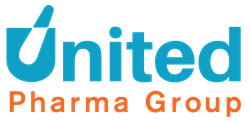 Toronto, Ontario (PRWEB) August 09, 2017
Honoured with the Voice of Pharmacy Award from the Ontario Pharmacists Association, Sherif Guorgui is recognized as an individual who has played a significant role in promoting the value of pharmacists and pharmacy technicians in healthcare, and advocating for the pharmacy profession at community, provincial and international levels.
"Every day, pharmacists and pharmacy technicians practising in all sectors of the profession are the true voice of pharmacy", says Sherif.
Growing up in a family of pharmacists, Sherif Guorgui witnessed the value that pharmacists provide to their patients, and community. As a third-generation pharmacist, Sherif now works to ensure others understand the vital role pharmacy professionals play in the healthcare system.
Sherif has an extensive portfolio demonstrating professional accomplishments, and a lifelong dedication to education, training and advocacy for the pharmacy profession. He possesses extensive experience in the practice, operation and business of pharmacy; as a community pharmacist, pharmacy manager, independent pharmacy owner, franchise Associate/Owner, pharmacy operations director and chief executive officer.
He also acquired valuable experience in the regulatory and advocacy sectors; as council member and president of the Ontario College of Pharmacists, and as former staff and now board member of the Ontario Pharmacists Association. He is also a board member of the Canadian Foundation for Pharmacy, an advisory board member of the Humber College Pharmacy Technician Program, a guest lecturer at schools of pharmacy, and a mentor at the University of Toronto Career Centre Information Interview program.
Throughout his career in pharmacy retail, specialty, regulatory, industry, government and professional affairs, Sherif has been a tireless advocate for the pharmacy profession, and an exemplary recipient of the Voice of Pharmacy Award.
About United Pharma Group
At 90+ members, United Pharma Group (UPG) is Canada's fastest growing network of independent pharmacy owners. UPG's mission is to strengthen its members to help their business and practice thrive through effectively leveraging the network's programs, resources and strategic partnerships.
For more information visit http://www.unitedpharmagroup.ca.