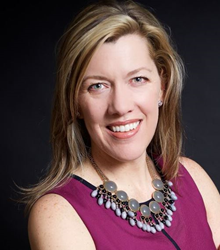 Basking Ridge, NJ (PRWEB) May 10, 2017
The Visiting Nurse Association (VNA) of Somerset Hills will host its 113th Annual Meeting on May 17, 2017 at 3:30 p.m. at the home care agency's headquarters at 200 Mount Airy Road in Basking Ridge, NJ. Tracey Moorhead, President and CEO of the Visiting Nurse Associations of America (VNAA), will be delivering the keynote presentation, "Changes in Home-Based Care." Moorhead is also President and CEO of ElevatingHOME, a new nonprofit organization focused on unifying nation-wide leaders and stakeholders of home-based health care and repositioning home-based care as the center of health care delivery.
"The VNA of Somerset Hills is honored to welcome Tracey Moorhead, a respected national spokesperson for the home care industry, as guest speaker at our Annual Meeting," said Daniel Powell, President and CEO, VNA of Somerset Hills. "As the national healthcare system continues to evolve, her insight is valuable to all those committed to improving the health and well-being of individuals and families in our community."
As President and CEO of the Visiting Nurse Associations of America (VNAA), Moorhead spearheads VNAA's strategic vision and growth, develops transformational home health care delivery and payment models, and leads policy formulation with the media and Federal policy makers. Having previously served as CEO of the Care Continuum Alliance/Population Health Alliance, she brings a population health management approach to home-based care.
In addition to Tracey Moorhead's remarks, Powell will provide an overview of the agency's 2016 achievements. The Annual Meeting will conclude with the installation of new Board of Trustees officers, and recognition of notable employee and volunteer accomplishments.
About VNA of Somerset Hills
The Visiting Nurse Association of Somerset Hills and its subsidiaries provide individuals and families with comprehensive, quality-focused and cost-effective home health, hospice and palliative care, adult day and community wellness services. Services are provided to all those in need, regardless of ability to pay, using partnerships where appropriate. The VNA is a charitable, tax-exempt home health agency and hospice certified by Medicare, accredited by the Community Health Accreditation Program (CHAP) and licensed by the New Jersey Department of Health and Senior Services.