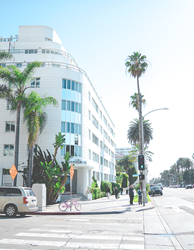 Cincinnati, OH (PRWEB) May 02, 2017
What are the best U.S. cities for Millennials? Financial destination website Growella.com set out to find out.
Using data from more than 70 sources, Growella performed an objective analysis and ranked 100 U.S. cities in the 2017 study "Best Cities For Millennials". Cities are ranked from "A" to "F."
"Millennials can move anywhere they want," says Growella founder Dan Green. "And, in many cities, it's possible to earn a very high income. But, what you earn is not the same as what you take home."
Growella's study factors job income into its rankings, and makes adjustments for the cost of rent, the cost of food, and the effect of local and state taxes. There are ten factors considered, overall.
"For each city," Green says, "we wanted to ask: 'If you lived here, could you make it?'"
13 cities received an "A" grade in the Growella study:

Albany, New York
Austin, Texas
Charlotte, North Carolina
Columbus, Ohio
Dallas, Texas
Des Moines, Iowa
Durham, North Carolina
Greenville, South Caroline
Houston, Texas
Indianapolis, Indiana
Nashville, Tennessee
Pittsburgh, Pennsylvania
Syracuse, New York
Cities are ranked nationally, and by region.
To determine the suitability of cities for Millennials, Growella adopts Maslow's Hierarchy of Needs. The largest factor in the rankings is a person's ability to make a basic living in a city based on the number of entry-level jobs available, the salaries offered to entry-level employees, and the city's broad-based Cost of Living. Taxes are factored in, too, because state and local taxes affect a person's take-home pay.
The study also considers the density of persons in their twenties, and the broad-based quality of life in a city based on availability of recreational activities, typical times spent commuting between home and work, and available modes of transportation. No weight was given to factors such as walkability, weather, and attitude of city residents.
Read the complete list of Best Cities For Millennials at https://growella.com/working/top-ranked-cities-for-millennials/.
About Growella
Growella is a financial education website for Millennials and members of the current generation. Using articles, video, and interactive storytelling to share ideas, Growella helps its audience do more with their lives and get more from their money. Growella is headquartered in Cincinnati, Ohio and is a member of #StartupCincy.