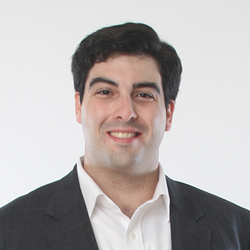 I look forward to working with Sig as we continue our global roll out of products and engage with our customers across a variety of applications
New Orleans, La. (PRWEB) March 23, 2017
Advanced Polymer Monitoring Technologies (APMT), a manufacturer of real-time, industrial monitoring solutions, today announced the hire of Dr. Sigmund "Sig" Floyd as Vice President ‒ Global Business Development. Dr. Floyd will lead initiatives for APMT customer applications, strategic partnerships and joint development activities.
"Dr. Floyd's career has spanned 30 years in the chemicals and equipment industries. Sig adds a new dimension to our team through the breadth of his experience ranging across R&D, business development, P&L responsibility, and international operations. I look forward to working with Sig as we continue our global rollout of products and engage with our customers across a variety of applications," says Alex Reed, CEO of APMT.
Dr. Floyd is a global chemicals and equipment manufacturing executive who has worked for international companies based in the United States, Japan, China, France, Switzerland and Korea. His experience includes implementation of strategic business development initiatives, introducing new products to emerging markets, planning and execution of plant start-ups and expansions, and operational business restructuring. Dr. Floyd holds a bachelor's degree from the Tokyo Institute of Technology and a Ph.D. in chemical engineering from the University of Wisconsin at Madison.
"I look forward to introducing APMT's product lines to customers seeking to improve quality, yield and efficiency through data driven innovation. ACOMP is a smart manufacturing system that offers a window into hitherto invisible parts of the polymer production process, creating a wealth of opportunities for optimization," says Dr. Floyd.
APMT develops, manufactures and distributes proprietary online monitoring solutions for the real-time characterization, analysis and control of polymer reactions. APMT also manufactures a light scattering based instrument that assesses the pharmaceutical stability of therapeutic proteins and the general stability of natural polymer products. For more information, visit http://www.apmtinc.com.