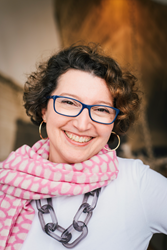 I am thrilled to have this opportunity to design a vibrant furniture collection that will appeal to homeowners, apartment dwellers, and designers looking for well-built, stylish chairs, stools, and accent tables
Boston, Massachusetts (PRWEB) May 15, 2017
Barbara Elza Hirsch, award-winning interior designer and principal of Elza B. Design, Inc. along with Dowel Furniture are set to launch The Bois et Couleur Furniture Collection. After a successful debut at 2017 Boston Design Week, the collection's official launch will be held on May 31, 2017 at the Boston Design Center. "I am thrilled to have this opportunity to design a vibrant furniture collection that will appeal to homeowners, apartment dwellers, and designers looking for well-built, stylish chairs, stools, and accent tables," says Barbara Elza Hirsch.
The Bois et Couleur Collection (Wood and Color Collection) is comprised of pieces influenced by art, fashion, history and the designer's French background, incorporating the highest quality hardwood materials with fabrics in bold, fresh colors and patterns. Durable frames and easy-to-clean fabrics make each piece as functional as it is beautiful. The furnishings feature sturdy, solid wood frames available in five Sherwin Williams colors, two natural white oak finishes, and a chic selection of fabrics from the notable showrooms of Schumacher, Romo Group, Quadrille, Kravet Fabrics, Robert Allen, Duralee, Webster & Company, The Martin Group, and Studio 534.
As a French native currently based in Concord, Massachusetts, Hirsch has developed a sensibility that is strongly rooted in both of her home countries. "Bois et Couleur has an 'old-world-meets-new-world' style," she explains. "The goal was to create a personalized collection that showcases Dowel's intricate wood design capabilities, blended with my own design background and cultural experiences."
Hirsch's objective is realized in the well-rounded collection comprised of two chic dining chairs and their corresponding armchairs; a statement-making living room armchair with accompanying ottoman; three end tables that also serve as nightstands; and two versatile counter stools.
La Parisienne dining chair, inspired by the city's centuries-old architecture, is named in honor of Hirsch's years spent studying graphic design and art in Paris's foremost studios, while the Frenchie dining chair is reminiscent of a slower paced life in her grandparents' homes in Burgundy and the Lyon area where dining was an hours-long experience.
Royale, a regal living room armchair, is a spirited tribute to France's royal history and to Hirsch's grandmother's love of gilded and ornate details. A small ottoman, the Casablanca, incorporates hints of Hirsch's Moroccan heritage and pairs perfectly with the Royale. Also available as a chic, compact pouf, the Casablanca can be used as a fun extra seat to tuck near the fireplace or in front of a sofa.
The end tables answer a market need for simple, versatile tables that can be used in differently styled rooms as end tables or night stands. As durable and sturdy as they are stylish, "these tables offer proportions that are lacking in the current marketplace, and they are able to support the variety of dramatic large-scale lamps available now," says Hirsch. The Elza wood end table has two shelves and is offered in five color options. It is obtainable in two different heights and leg systems. The Marrakesh is a similarly built side table but with either gold or iron color nail head design on two sides and a metal frame in a matching finish.
The Bastille stool is an upholstered seat that fits a modern kitchen, beautifully updated to fit an open-plan space while retaining hints of Old World timelessness. The Cocktail stool is an elegant backless stool that offers colorful wood bases and an array of fabric options for its square tufted seats.
Produced by Dowel Furniture, internationally recognized for its stylish, built-to-last furnishings, The Bois et Couleur Collection will be available online at Dowel Furniture. Dowel co-founders and siblings, Ray Hallare and Joanne Hallare Lee will oversee production of all furnishings within the collection.
A Bois et Couleur Launch Party Luncheon will be held on May 31, 2017 at 11:30 a.m. Suite 329, at the Boston Design Center, followed by two seminar series: June 6, 2017, 11:00 a.m., Suite 329, Paint 101: Fundamentals of Architectural Paints and Coating Technology, sponsored by Sherwin Williams; and June 14, 2017, 9:30 a.m., Suite 329, Breakfast Seminar, "Swatch Watch," A Session on Fabric Protection sponsored by MWI Fiber-Shield.
All three events are free and open to the public. Register at: EVENT BRITE.
Follow us on INSTAGRAM.
ABOUT BARBARA ELZA HIRSCH, ELZA B. DESIGN, INC.
http://www.elzabdesign.com
Barbara Elza Hirsch is an interior designer and principal of Elza B. Design, Inc., located in historic Concord, Massachusetts. She spent her childhood in Europe and Washington, D.C. Her European roots greatly influence her design work, as does her background in Art and Fashion. Her award-winning work has been featured in numerous publications. Hirsch's designs bridge the past and the present, incorporating colors derived from nature: flora, plants, rocks, ocean, sun, and sky. Passionate about helping her clients identify and express their style, she works with them to develop an interior in which they can feel both nurtured and renewed.
ABOUT DOWEL.FURNITURE
http://www.dowel.furniture
Dowel is an online furniture company owned by siblings Ray Hallare and Joanne Hallare Lee. Their goal is to offer the high end furniture experience, quality, and service at a fair price online. Each piece is handcrafted and sourced directly from their family's factory, which has been producing fine furniture for over 20 years. Their products include various made-to-order furnishings available in multiple fabric and finish options, allowing endless personalization.