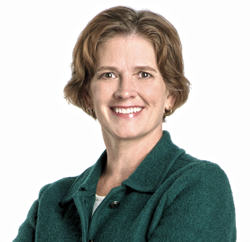 The changes reflect Northwood Realty's growth across the continuum of real estate services it offers to customers in Western Pennsylvania and Eastern Ohio.
Pittsburgh, PA (PRWEB) February 03, 2017
Everest Holding Company, the new parent company of Northwood Realty Services, has named Wendy West chairwoman of its board of directors. West's appointment coincides with the creation of Everest Holding Company as the parent of Northwood Realty Services, West Penn Financial Service Center, Inc. (Pennsylvania), People First Financial (Ohio) mortgage companies, Everest Insurance, LLC, and Everest Settlement. Northwood Realty has also expanded its services with the addition of a commercial division.
The changes reflect the company's growth across the continuum of real estate services it offers to customers in Western Pennsylvania and Eastern Ohio. The holding company now connects this broad range of services under one entity. West will remain executive vice president, Northwood Realty Services, and president of Everest Settlement. Tom Hosack will remain president and CEO of Northwood Realty Services, a family-owned company that celebrated its 60th anniversary in 2016.
"As we've continued to grow and expand, including most recently into Cleveland and with our new commercial division, Wendy serves as an exemplary leader," said Tom Hosack, president and CEO of Northwood Realty Services. "Her contributions are integral to so many of the forward-thinking real estate programs we've introduced over her 24-year career with Northwood. Wendy is a great role model as our company's top leader, particularly in an industry that employs many women with relatively few of them in management. She cares about offering the best tools, training and support so that women—and all our agents—have the opportunity to succeed in real estate."
Over the years, West has been instrumental in Northwood Realty's growth to become one of the largest real estate brokers in the region. Her career began in 1983 when she played a key role in the start-up and ongoing operation of West Penn Financial, a licensed mortgage banker. Thirty-four years later, West Penn enjoys continued success as a respected, competitive and local source of financing for home owners. Since 1990, West has been a member of Northwood Realty's executive committee and has worked for Northwood and its associated businesses in varying capacities. Previous titles include director of marketing and executive vice president.
Ms. West was fundamental in establishing the Northwood Charitable Foundation in 2006, which marked the occasion of Northwood's 50th anniversary. The foundation is governed by a board that includes sales executives, office managers, employees, and West serves as its president. In its 10 years, the foundation has raised more than $280,000 and made donations to numerous housing-related charitable organizations across Pennsylvania and Ohio.
Since becoming president of Everest Settlement in 2007, West has overseen the implementation of a new business model and in recent years, significant operational changes in accordance with regulatory legislation. Last year, she was also named president of Everest Insurance, a provider of property and casualty coverage.
Along with Northwood Realty, West is a member of Realty Alliance, whose members comprise the largest and most successful real estate firms in the US. She received her BA in Economics from Randolph–Macon Woman's College in Virginia and is also a licensed insurance producer. She and her husband are parents of two adult children and reside in Hampton.
Northwood Realty's Commercial Division
Marvin Levin, an industry veteran with more than three decades of commercial real estate experience, has joined Northwood Realty as an associate broker and vice president of its new commercial division. Levin began his career in commercial real estate and expanded his expertise to include property management.
Levin will be based at the company's headquarters in Wexford, where he will also begin offering agent training programs that focus on commercial real estate topics starting this spring. He has taught real estate classes at LaRoche College, Community College of Allegheny County (CCAC) and for the Realtor Association of Metropolitan Pittsburgh (RAMP).
"We're thrilled that Marv has joined to lead this initiative for us. We've already had more than $3 million in commercial listings, as well as closed sales, in only a few short months, said Hosack. "We're also looking forward to our agents gaining valuable professional knowledge in commercial marketing, financing, zoning and occupancy permits."
About Northwood Realty Services
Founded in 1956, and celebrating 60 years of service, Northwood Realty Services is one the region's largest real estate services providers, serving customers across 22 counties from 37 offices in Western Pennsylvania and Eastern Ohio. Northwood and its affiliates provide clients with full-service real estate solutions that cover every step of the home buying and selling process. Northwood consistently leads the industry by employing new technologies, best-in-class training and experienced leadership to ensure that its agents are positioned to assist buyers and sellers with unparalleled customer service. Northwood has earned a reputation for integrity, accountability and hard work. Guided by these principles and a desire to serve others, Northwood agents are changing the face of real estate.
For more information about Northwood Realty Services visit: http://www.northwood.com/