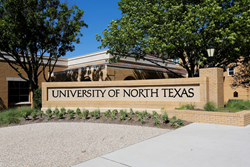 Denton, Texas (PRWEB) May 11, 2017
Life of Purpose Treatment celebrates one year of establishing their Denton, Texas facility. Located at the University of North Texas, the program was established on May 9, 2016.
As the one first addiction treatment centers on a college campus in the United States, young adults can receive clinical services to address substance misuse on the UNT campus. The facility's program fits seamlessly into UNT's continuum of mental health support services offered to students.
Denton Life of Purpose serves clients seeking intensive outpatient treatment and academically focused aftercare. Offered as a step down from a primary level of care, or as a stand-alone program, the Life of Purpose Treatment model provides services specifically designed to assist emerging adults who have a desire to attend college or to find purpose in life.
The Texas team includes Christopher Poulos, who serves as Executive Director, Audra Williams, LCSW, Joshua Trepple MSW, LCDC-I, and John Kelsey. Andrew Burki, MSW, and Andrew Maggiore continue to serve as Chief Executive Officer and Chief Financial Officer, respectively.
In addition to establishing the Denton Life of Purpose facility at UNT, it has also been a year that the Life of Purpose Group helped establish the Office of Substance Misuse and Mental Health Recovery Research at the university. This office is committed to advancing the field of recovery research by combining services in the areas of education and training, research and evaluation, technical assistance and technology development.
The Life of Purpose treatment model was developed based on research indicating higher success rates in emerging adults whose recovery and academic support are integrated. In 2013, Andrew Burki, opened Life of Purpose Treatment at the Florida Atlantic University campus.
Young adults who are seeking recovery from substance use disorder, but do not want their treatment to keep them from pursuing university degrees, have a therapeutic care resource at the University of North Texas.
To learn more about the Denton Life of Purpose facility, visit: http://www.lifeofpurposetreatment.com
########
About Life of Purpose Treatment
Life of Purpose Treatment is the only primary care academically focused substance use disorder treatment facility located on college campuses across the United States. With facilities at the University of North Texas, near Middle Tennessee State University and at Florida Atlantic University, the program was specifically designed for emerging adults whose education has been disrupted by substance misuse.