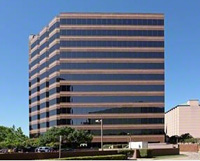 We are so proud of the commitment made by Sarah and Brian to continuing education on all issues surrounding probate, estate, and trust law and litigation in Texas.
Dallas, Texas (PRWEB) August 03, 2017
Burdette & Rice, one of the leading Texas probate law firms with offices in Dallas and Plano, is proud to announce a successful talk on "Powers of Attorney and Fiduciary Duties: From Creation to Litigation." Firm attorneys Sarah Toraason and Brian Thomas were the presenters, and the talk was given on July 25, 2017, at Southern Methodist University in Dallas, Texas.
"We are so proud of the commitment made by Sarah and Brian to continuing education on all issues surrounding probate, estate, and trust law and litigation in Texas," explained Elliott Burdette, Managing Director of Probate Litigation at Burdette & Rice. "Participating in the SMU event was a great honor, and Sarah and Brian provided a beefy, informative talk for the audience."
Persons interested in learning more about this issue yet who could not attend the presentation can reach out to either attorney by visiting http://www.dallasprobateattorneys.com/team/. Both attorneys and the firm as a whole welcome inquiries from persons who may have been concerns on estate, trust, or probate litigation with the understanding that the lay public may not fully understand the legal issues involved. The best, first step is to reach out for a consultation. Bloggers and journalists looking for Dallas-based experts for interviews on these topics are also encouraged to reach out to the law firm. Finally, the website has a wealth of information on key topics. For example, persons interested in a basic overview to probate law in Texas can start at the website at http://www.dallasprobateattorneys.com/probate/. The firm has offices in both Dallas and Plano, Texas, and serves clients throughout the Lone Star state.
More on Sarah Toraason, Texas Estate and Probate Attorney
An experienced litigation attorney, Sarah Toraason has ten years' experience representing clients in complex commercial disputes involving securities, contract, business tort, insurance coverage, ERISA, and intellectual property claims in state and federal courts as well as arbitration. Sarah now applies her extensive business litigation background to representing clients in estate, trust, and guardianship disputes. She strives to be a strong advocate for her clients and approaches every matter with the goal of producing a successful and efficient resolution of their case.
More on J. Brian Thomas, Texas Estate and Probate Attorney
Brian has committed himself to a single area of practice since he received his law license. Even while excelling in one of the most rigorous trial advocacy programs in the country, Brian worked one-on-one with some of the state's foremost authorities on trusts, estates and fiduciary law. Brian cut his legal teeth in both Houston and Dallas, representing individuals in probate and guardianship cases where the stakes are at their highest. He understands that many people experience probate, estate or guardianship matters only once or twice in their lives, making his role as counselor all the more important. Experience, confidence, and dogged determination are critical when a client wants their story presented to the Court. Brian believes that every case has the chance for resolution, but that clients should be ready and professionally equipped to fight for their own success.
About Burdette & Rice, PLLC
Burdette & Rice, PLLC is a top Dallas probate law firm, with lawyers dedicated to listening to their clients, being fully present to them, and advocating their clients' positions in the simplest and most persuasive way possible. The law firm employs some of the top probate and estate lawyers in Dallas, Texas. Clients come to Burdette & Rice to contest a will in Texas, work on complex inheritance litigation and disputes, and to litigate disputes over powers of attorney, guardianship and trustee issues all based on Texas law.
Burdette & Rice, PLLC
Media Relations
http://www.dallasprobateattorneys.com/
972-991-7700