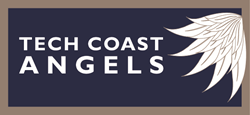 TCA members are investing in early-stage businesses that they can help to succeed with far more than just financial support. Our members offer guidance, direction and connections in addition to investment capital. - Jeff Draa, Chairman, Tech Coast Angels
IRVINE, Calif. (PRWEB) May 11, 2017
Tech Coast Angels (TCA) today announced that it had invested a total of $3.8 million in 17 total deals for the quarter ending March 31, 2017—its best Q1 in the angel network's 20-year history both in dollars and number of companies invested. Southern California companies received 99% of the investment dollars, which reinforces TCA's commitment to its local startup ecosystem. All but one of the investments for the quarter were early stage: Seed Equity, Series A or bridge to Series A funding, and with 93% of total dollars invested into nine new companies.
The nine new companies were Buy It Installed, Carepoynt, Cherryvale Farms, Conectric, Echo Laboratories Inc., InvestED, Mobilize Solutions, OnRamp, and Tot Squad.
Nearly three-quarters (74%) of the dollars invested went into companies already in revenue, reflecting the trend of angel investments in companies with an already-developed minimum viable product and showing evidence of traction with customers.
"Today's information shows the strength of our local entrepreneurial ecosystem and of TCA as a group," said Jeff Draa, Chairman of Tech Coast Angels. "Unlike other angel networks who've reported a shift towards follow-on investing, and unlike our experience in 2014 and 2015 when the majority of our investments were in follow-on rounds, our Q1 2017 investments show a tremendous upsurge in new deals, reflecting strong excitement by our members about new opportunities."
TCA also realized three exits in Q1 2017:

Savara Pharmaceuticals (a pulmonary pharmaceutical company) announced it would become a public company (NASDAQ (SVRA)) through its merger with MAST;
WeGoLook (an on-demand field services company) was acquired by Crawford & Co., yielding a return to TCA of 8x in less than three years;
Everystory (a digital therapeutic company) repositioned itself as a publicly traded life sciences company Dthera Sciences — a digital therapeutic treatment for dementia
"TCA members are investing in early-stage businesses that they can help to succeed with far more than just financial support," continued Mr. Draa. "Our members offer guidance, direction and connections in addition to investment capital."
About Tech Coast Angels:
Tech Coast Angels (TCA) is one of the largest and most active angel investor networks in the nation, and a leading source of funding for seed-stage and early-stage companies across all industries in Southern California. TCA members are accredited investors who individually invest in startup companies, and as a group, TCA has invested up to $6M in a single company. The companies TCA invest in go through well-structured, transparent, and time efficient screening and due diligence. TCA members are themselves founders and executive level business leaders who have extensive knowledge in the investment process and world-class business practices. TCA members thus provide companies with more than just capital; they also contribute counsel, mentoring and access to an extensive network of investors, customers, strategic partners and management.
TCA is a catalyst in the growth of the thriving Southern California entrepreneurial ecosystem of innovation, funding mostly emerging technologies and life science companies. The most recent Halo Report rated TCA as #2 nationally in a number of funded deals. A recent analysis by CB Insights ranked TCA #1 out of 370 angel groups on "Network Centrality" and #5 overall in "Investor Mosaic." Since its founding in 1997, TCA has invested over $190 million in more than 335 companies and has helped attract more than $1.5 billion in additional capital/follow-on rounds, mostly from venture capital firms. For more information, please visit http://www.techcoastangels.com.