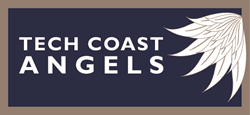 IRVINE, Calif. (PRWEB) May 09, 2017
Tech Coast Angels (TCA) congratulates Savara Inc. (NASDAQ: SVRA) on its recent listing on the Nasdaq Capital Market. The clinical-stage specialty pharmaceutical company's Series B round in 2012-13 was the largest single raise by TCA ($3.2 M). Overall, TCA members together with a few family and friends have invested over $6M in various financing rounds of Savara, the most for any portfolio company since TCA's inception in 1997. In total, Savara received almost $50M in non-institutional capital, and has been supported by a $4M grant from the National Institutes of Health as well as a $1.7M research award from the Cystic Fibrosis Foundation. Nearly every funding round was oversubscribed and extended.
Sergio Gurrieri, TCA deal lead, current president of the San Diego chapter of TCA, and observer on the Savara Board since 2012, explained three key elements that made Savara such a winning formula for angel investors:
"First of all, Rob Neville, Savara's CEO and chairman, is truly exceptional. He adheres to a well-balanced and extremely effective decision-making process whereby every single stakeholder's opinion is considered. Also, Rob's execution skills are outstanding, his integrity is impeccable, his communication skills powerful, and his management style highly professional."
"Secondly, the entire Savara team is phenomenal," Gurrieri continued. "The team's ability to execute is second to none. In particular, Dr. Taneli Jouhikainen, COO, has been indispensable, co-leading Savara, its programs, and corporate development activities. Taneli is one of the most talented, and knowledgeable COO's I have ever had the pleasure of knowing."
"And finally, the board of directors is truly outstanding. The level of expertise, the collective wisdom and experience, the constructive conversations, resulted in an extraordinary board for an extraordinary company," Gurrieri concluded.
"We truly appreciate the support from Tech Coast Angels' members and we thank each investor for believing in Savara's purpose to find new therapies and treatment for rare and debilitating lung diseases," said Mr. Neville. "Through our excellent team and proven ability to execute, Savara presents an attractive business opportunity with our pipeline of unique products with considerable market potential. We will continue to diligently work to make their investment a success."
About Tech Coast Angels:
Tech Coast Angels (TCA) is one of the largest and most active angel investor networks in the nation, and a leading source of funding for seed-stage and early-stage companies across all industries in Southern California. TCA members are accredited investors who individually invest in startup companies, and as a group, have invested up to $6M in a single company. The companies TCA invest in go through well-structured, transparent, and time efficient screening and due diligence. TCA members are themselves founders and executive level business leaders who have extensive knowledge in the investment process and world-class business practices. TCA members thus provide companies with more than just capital; they also contribute counsel, mentoring and access to an extensive network of investors, customers, strategic partners and management.
TCA is a catalyst in the growth of the thriving Southern California entrepreneurial ecosystem of innovation, funding mostly emerging technologies and life science companies. The most recent Halo Report rated TCA as #2 nationally in a number of funded deals. A recent analysis by CB Insights ranked TCA #1 out of 370 angel groups on "Network Centrality" and #5 overall in "Investor Mosaic." Since its founding in 1997, TCA has invested over $190 million in more than 335 companies and has helped attract more than $1.5 billion in additional capital/follow-on rounds, mostly from venture capital firms. For more information, please visit http://www.techcoastangels.com.
###