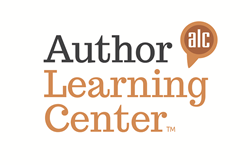 INDIANAPOLIS (PRWEB) January 23, 2018
Launched 12 months ago, the subscription-based Author Learning Center (ALC), added thousands of new subscribers each month and now includes members from 123 different countries. That is up from just 80 countries in October of last year.
The ALC offers author-designed tools, an online community and information on writing, editing, publishing and marketing to help writers who are looking for help and assistance on their publishing journey. Industry experts, including agents, publicists, editors and best-selling authors such as R.L Stine, Stan Lee and Stephen King, offer advice and contribute to the ALC's attractiveness around the globe.
"I joined the Author Learning Center early in the writing process," said US-based author D'Ette Owen. "I felt like a fish out of water, but the ALC gave me the focus and education I needed. The learning content guided me through all the elements I was unfamiliar with while writing." Owen's book, "The Making of Momma Dee," was published in October 2017.
Australian David Applegate, author of "Crisis, An Empire of Elves Novel," used the ALC to help him with marketing. He said, "I understood the pieces of marketing, but didn't know how to put the elements into a plan. That is where ALC really helped. The Book Launch Tool has a tab for marketing with suggested tasks to complete."
The ALC offers a 30-day free trial, with monthly memberships available for $9.99 a month thereafter. Members can cancel at any time.
For more information on Author Learning Center, please visit: https://www.authorlearningcenter.com