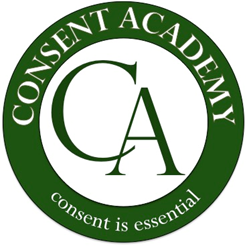 "We need connection, compassion, respect, and healing now, more than ever," says Sar Surmick, Director of the Consent Academy. "Practicing daily consent does all of this."
Seattle, WA (PRWEB) January 02, 2018
#metoo What next? #dobetter
It's 2018 and a lot has happened. How do you practice Consent in this climate? Join us, The Consent Academy, and other organizations for a FREE all-ages community festival celebrating Consent Culture with games, education, and prizes.
2017 was full of #metoo revelations. What is next in 2018? An opportunity to #dobetter. The Consent Academy is building Consent Culture as a path to positive change in these distressing times. Come focus on consent in all areas of life to create a better world for you and your community.
The Consent Academy __The Consent Academy__ is a collective of consent educators and experts. We are committed to building Consent Culture across the country through classes, workshops, and consultations for groups of all sizes; businesses, organizations, and individuals.
Optimism Brewery is a brewery solely focused on making beer!  They have created a large community space for people to gather around a good beer and shared ideas. They take as their ideal that optimism makes challenging things possible, whether in yourself or in the world. The Consent Academy is happy to join them in this quest.