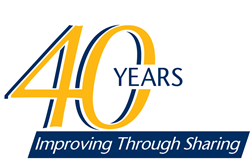 It really changed the whole culture of our firm.
GAINESVILLE, Fla. (PRWEB) January 03, 2018
May 11, 2018 will mark the 40th anniversary of CPAmerica International, an accounting association of independent certified public accounting firms that provides shared best practices, networking opportunities and access to expert resources for member firms.
In 1978, eight firms came together under the common belief that they could accomplish more by learning from each other than they could on their own. Together they created the accounting association, Accounting Firms Associated, Inc. By 1990, the association had grown to include 43 firms. That same association went on to become CPAmerica, currently made up of 74 independent CPA firms across the United States.
"We are at an exciting time in the association's development," said Alan Deichler, president of CPAmerica. "Associations have drastically changed in the last 40 years and now more than ever we have the opportunity to contribute to our member's growth and development. For example, new this year, member opportunities include two additional groups; The New Partner Group and the Outsourced Accounting Program. We continue to change and evolve to give members the platform they need to reach their strategic plans."
VonLehman CPA & Advisory Firm and Aldrich Group, two long-standing members of CPAmerica, recall their experience over the last 20-30 years.
"My first experience with CPAmerica was with the practice management survey right after VonLehman joined the association in 1988," said Brian Malthouse, president of VonLehman CPA & Advisory Firm and current chair of the CPAmerica International board of directors. "Looking back, this survey made me realize if firms can charge this amount in Iowa or Nebraska, then we should have the confidence to up our billing rates. It really changed the whole culture of our firm. Plus, I've developed some great relationships over the years – I can pick up the phone and get an immediate response. The association truly is the more you give, the more you get," Malthouse observed.
"My favorite part about membership with CPAmerica is the Leading Partners Retreat," said Martin Moll, CEO and managing partner at Aldrich Group and a member of CPAmerica since 1998. "Every time I go to a Leading Partners Retreat, I'll write down three of the most relevant takeaways and track them when I get back in the office. By and large, a lot of the success that we've had at the firm is from the items I track from this conference."
In honor of the association's 40th anniversary, CPAmerica plans to commemorate this milestone throughout the year, including both the inception date of May 11, and reaching a pinnacle at the annual Leading Partners Retreat in September.
About CPAmerica International:
2018 marks the 40th anniversary of CPAmerica International, an accounting association made up of independent certified public accounting firms that is built on four key goals: to continuously improve; to make more money; to strengthen relationships among member firms; and to bring prestige to firms both domestically and internationally. As a member of the eighth largest global accounting network Crowe Horwath International, CPAmerica expands to more than 200 independent accounting and advisory services firms in more than 130 countries, and has a combined firm revenue of $3.7 billion. Learn more about CPAmerica at http://www.cpamerica.org.