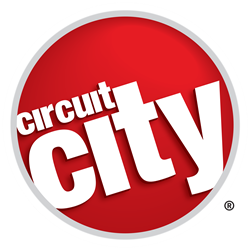 (PRWEB) January 04, 2018
Circuit City is set to announce official company relaunch at the 2018 Consumer Electronics Show in Las Vegas on Monday January 8th at 3:00 PM PST during a special press event.
The iconic brand will relaunch with a new agenda of enhancing shopping experiences with cutting-edge technology.
Under new ownership, Circuit City will relaunch with a dynamic, social-focused e-commerce site, along with various concepts of innovative retail stores, and unprecedented e-commerce technology offerings.
At the CES event, Circuit City is expected to announce its official launch concentrated on the retail verticals of e-commerce, mobile, technology, omni-channel commerce.
The company is also announcing a partnership with IBM Watson commerce, which incorporates AI and other new retail technologies to its web platform.
After evaluating other options Circuit City selected IBM because of its aligned vision with AI and how this technology can ultimately transform how clients shop for electronics. The IBM web commerce platform will allow Circuit City to expand offerings for a personalized shopping experience and enhance the product discovery journey.
The new Circuit City leadership team consists of executives with experience across top-tier leadership companies. The relaunch will be lead by CEO, Ronny Shmoel, who brings vast retailing, e-commerce, and global sourcing expertise.
Additional details of the Circuit City relaunch and rollout plans to be announced at the press event. One-on-one interview sessions are available and currently being scheduled with Mr. Shmoel, and other members of the leadership team.
Circuit City is an iconic brand in the Consumer Electronic industry, established 1949 and relaunched under new ownership in 2016. Circuit City appeals to and accommodates a vast range of customers from legacy Circuit City customers to Millennials.
For more information please visit CircuitCity.com.