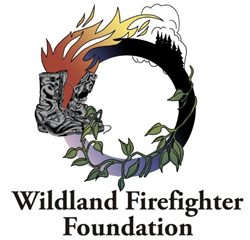 The tireless efforts of wildland firefighting crews has saved countless lives and homes, and we couldn't be prouder to support their heroism. - Alan Cole, GovX CEO
San Diego, CA (PRWEB) January 09, 2018
GovX, the online shopping site exclusively for current and former military and first responders, selected the Wildland Firefighter Foundation as 2018's first recipient of the Mission Giveback donation program. Each month, GovX chooses a new service-related foundation performing work in the military, first responder, or law enforcement communities and donates a portion of proceeds from orders placed during the given month. The Wildland Firefighter Foundation will receive a portion of orders placed during the month of January.
The role of the Wildland Firefighter Foundation is to honor past, present, and future wildland firefighters by helping maintain and grow the national monument established for those who have lost their lives in the line of duty. They operate a financial fund which provides assistance to the families of fallen and injured firefighters, and partner with private and interagency organizations to educate the public about wildland fires and promote excellence and safety within the firefighting community. The Foundation also maintains a database of wildland firefighters who have fallen in the line of duty, and regularly schedules fundraisers for supporting the families of the deceased.
"The Wildland Firefighter Foundation is excited and blessed to be partnering with GovX," said Burk Minor, Director of Outreach. "The money raised will go a long way to helping the injured and fallen wildland firefighters for 2018."
An annual fixture of the Foundation's work is Family Fire Weekend, which brings together fathers, mothers, grandparents, husbands, wives, children, extended family members, friends, colleagues and inter-agencies together to honor those who have died and to support the injured. This year's Family Fire Weekend is May 18th to 20th.
The Foundation also manages and curates the Wildland Firefighters Monument in Boise, Idaho. Established after a particularly deadly fire season in 1994, the Foundation is a spot where visitors can reflect on the service and sacrifices of the nation's wildland firefighting community, and dedicate bricks to honor the memory of those who've fallen in the line of duty.
"This past year we saw the devastation of multiple fires, most prominently in our home state of California," said Alan Cole, GovX CEO. "The tireless efforts of wildland firefighting crews across the state has saved countless lives and homes, and we couldn't be prouder to support their heroism."
Visit a database and virtual memorial of wildland firefighters lost in the line of duty.
If you are interested in volunteering with the Foundation, download the volunteer application here.
About GovX:
GovX.com is for men and women of service. A members-only online destination for military, first responders, and government employees, the site offers thousands of products, tickets and experiences from hundreds of brands at members-only pricing. GovX members include active and veteran U.S. military, firefighters, law enforcement officers, federal agents, and personnel from related government agencies. For more information, visit GovX.com.