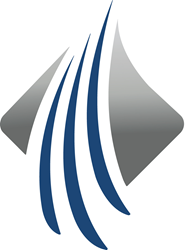 The future of American manufacturing is far more promising than most Americans realize.
Atlanta, GA (PRWEB) January 09, 2018
Lucas Group, the leader in North American executive search, announced the publication of its newest white paper,"How to Hire Next Gen Manufacturing Industry Talent", authored by San Diego, CA-based Managing Partner Jennifer Bowers.
The white paper addresses the manufacturing industry's crippling talent shortage. Deloitte and the Manufacturing Institute estimate that more than 3.4 million positions will need to be filled by 2025. Yet 2 million positions are projected to remain open due to the shortfall.
In her white paper, Bowers says this talent shortage is due to three main factors: negative industry perception, an ongoing generational workforce shift, and the changing nature of skilled work.
"The future of American manufacturing is far more promising than most Americans realize," says Bowers. "Technology-driven efficiencies have reduced hiring in some areas but added jobs in others, including jobs that are higher paying with better career trajectories. To keep pace, these advances require a more skilled labor force, including highly skilled managers, which are difficult to find."
Manufacturers may be making the recruitment process even more challenging due to highly-specific credential and certification requirements that overlook a prospective hire's potential as an innovative leader.
"A narrow recruitment focus does companies a disservice," cautions Bowers. "Without even realizing it, hiring managers may be overlooking the very candidates they need to drive innovation and guide companies through dynamic market shifts and technology transformations. The NextGen talent is out there– it's just not where hiring managers are currently searching."
The white paper outlines a three-step process for companies to retool their recruitment process.
"Talent-driven innovation is the single most important determinant of competitiveness," says Bowers. "Companies that rethink their recruitment process will gain a critical first-mover advantage."
Bowers has more than a decade of experience in executive recruiting. At Lucas Group, she focuses on industrial manufacturing, food & beverage, aerospace and other manufacturing sectors, partnering with mid-tier to Fortune 500 corporations to address their critical staffing needs.
In addition to Manufacturing recruitment, Lucas Group specializes in executive recruitment for Accounting & Finance, Human Resources, Information Technology, Legal, Military Transition, and Sales & Marketing. Taking pride in the professional growth and career advancement of its Associates, Lucas Group provides clear career path trajectories. Working throughout 15 offices in the U.S., Lucas Group recruiters are able to source leading talent that no one else can.
About Lucas Group
Lucas Group is North America's premier executive search firm. Since 1970, our culture and methodologies have driven superior results. We assist clients ranging in size from small to medium-sized businesses to Fortune 500 companies to find transcendent, executive talent; candidates fully realize their ambitions; and associates find professional success. To learn more, please visit Lucas Group at http://www.lucasgroup.com and connect with us on LinkedIn, Facebook, and Twitter.