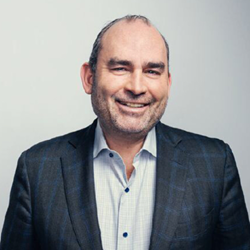 "The shift in how people use mobile devices to connect with companies is leading to a sea change in how consumers use their voice; creating a huge opportunity for Apptentive to redefine expectations about customer experience and communication," said Mike Hilton
SEATTLE (PRWEB) January 16, 2018
Apptentive, the Mobile Customer Experience platform for the world's leading brands, announced the addition of Mike Hilton to their board of directors. Mike has joined the company's board as an independent director. From his expertise in building a category-defining software company to his care for the customer experience and his firsthand knowledge as an Apptentive customer, Mike's perspective is uniquely suited to help guide the company.
"I'm delighted to be a part of the Apptentive team and work on a product that has such enormous potential in a burgeoning industry," said Hilton. "The shift in how people use mobile devices to connect with companies is leading to a sea change in how consumers use their voice; creating a huge opportunity for Apptentive to redefine expectations about customer experience and communication. Their mission to give every customer a voice, dedication to helping companies earn customer love, and resolute leadership are a winning combination with an exciting future."
Mike has 30 years of experience in the technology industry, beginning his career as a software engineer at Apple. Currently, he is the Chief Product Officer at Accolade, and serves on the Board of Plex Systems. Prior to joining Accolade, Mike was a founding member of Concur. Under his leadership, the company defined, created, and established a new category: travel and expense software. During his more than two-decade long tenure at Concur, Mike contributed to the company's growth and profitability while serving as the CEO, CTO, and CPO, among other roles. In September 2014, Concur was acquired by SAP for $8.3B.
"I have looked up to Mike for many years. His ability to identify unique market insights, build products customers love using, and create brands people buy-into is remarkable. I'm truly honored to have him on the team," said Robi Ganguly, Co-founder and CEO of Apptentive. "Mike is a seasoned veteran in weathering the ups and downs that occur while building lasting companies, and we're incredibly excited to learn from him as we work to take Apptentive to the next stage."
Mike joins Apptentive's Co-founder and CEO Robi Ganguly, Co-founder and CTO Mike Saffitz, Damon Cronkey from SurveyMonkey, and Brent Hill from Origin Ventures.
About Apptentive
Apptentive's Mobile Customer Experience software empowers companies to hear from 100 times more customers—at scale. Using proactive mobile communication tools, Apptentive enables companies to deeply understand their customers in order to drive app downloads, create seamless customer experiences, and validate product roadmaps. Through intelligently timed surveys, messages, and prompts, the company powers millions of customer interactions every month on over a billion devices worldwide for companies including Buffalo Wild Wings, Concur, eBay, International Hotels Group, Philips, Saks Fifth Avenue, and Viacom.