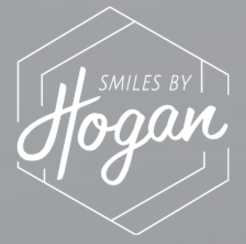 NORTH CHARLESTON, S.C. (PRWEB) January 10, 2018
Dr. Kevin Hogan welcomes new patients with missing teeth in North Charleston, SC, for long-term dental implant solutions, with or without a referral. Dr. Hogan places dental implants at his practice in Mt. Pleasant, SC, with advanced 3D imaging technology to improve accuracy and offers many dental implant solutions for patients with single, multiple, or full arches of missing teeth.
A single missing tooth can cause noticeable changes to the appearance of the smile and function of the mouth. If multiple teeth or a full arch of teeth are missing, these changes become more serious. The loss of a tooth means the loss of healthy stimulation to the jaw bone, resulting in an immediate and continuous resorption of bone. Without teeth, eating a variety of foods becomes difficult and nutritional health may decline. If multiple or a full arch of teeth are missing, it begins to show in the face, as the loss of jaw bone can create a more "sunken-in" appearance. Many of these negative effects of tooth loss can be reversed or improved, however, with the help of dental implants.
Dental implants are today's modern solution to tooth loss, helping to mimic the function and appearance of natural teeth. During dental implant surgery, a titanium post is screwed into the jaw bone to mimic the natural stimulation of a tooth root. Dr. Hogan uses advanced imaging technology to improve implant treatment planning and the accuracy and precision in which the implants are placed during surgery. This greatly increases the likelihood that the dental implants will remain functional long-term. Dr. Hogan also provides beautiful dental crown restorations for patients who receive dental implants.
Dr. Hogan offers many tooth replacement solutions with dental implants. For patients with single missing teeth, a dental implant can restore both the aesthetics and function, while providing the necessary stimulation to the jaw bone. Dr. Hogan also offers the All-on-4® protocol for patients who have multiple or a full arch of missing teeth and may be suffering from significant jaw bone loss. All-on-4 couples the health benefits of dental implants with the life-like aesthetics of dentures for a beautiful and functional new smile. Patients who qualify for All-on-4, but may need one or more teeth removed first, can also receive gentle tooth extractions from Dr. Hogan.
Patients with missing teeth in North Charleston, SC, interested in dental implants can make an appointment with Dr. Hogan, now with or without a referral. New patients can schedule a consultation by calling 843-216-0908 or visiting http://www.smilesbyhogan.com.
About the Doctor
Dr. Kevin Hogan is a general dentist providing individualized care for patients in Mt. Pleasant, SC. Dr. Hogan is a graduate of the Indiana University School of Dentistry and has completed hundreds of hours of continuing education courses to stay contemporary with the latest dental technologies. In addition, he has also completed coursework with the Dental Organization for Conscious Sedation and has lectured at the University of North Carolina, Emory University, the Saginaw Valley University and AUA-American University of Antigua on head and neck anatomy and oral pathology. Dr. Hogan is a member of the American Dental Association, International College of Cranio-Mandibular Orthopedics, Academy of Laser Dentistry, International Association of Physiologic Aesthetics, Institute for Advanced Laser Dentistry, DOCS (the Dental Organization for Conscious Sedation), International Congress of Oral Implantologists and the South Carolina Dental Association. He is also a past member of the American Straight Wire Orthodontic Association, Maxillofacial Orthopedic Growth and Development, the American Academy of Pediatric Dentistry and the Functional Orthodontic Society. He and his team are dedicated to providing exceptional oral care to patients through personalized treatment plans. To learn more about the services offered by Dr. Hogan, please visit his website at http://www.smilesbyhogan.com or call 843-216-0908.