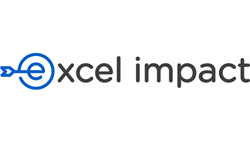 Our team loves challenges, and we're going to keep challenging ourselves to create more value for insurance consumers and our partners.
MEDINA, Ohio (PRWEB) January 09, 2018
Today on the Entrepreneur 360™ list, Excel Impact was named as the best privately-owned company in Ohio. The honor given to Excel Impact by Entrepreneur magazine is based on four different metrics: impact, innovation, growth, and leadership.
Excel Impact, which was founded in 2013 by Alex Matseikovich, Craig Sturgill, and Rodolfo Marrero has already gained significant recognition through placement on the Inc. 5000 and the Deloitte Fast 500™ list. Perhaps even more impressive, is the fact that they were able to achieve all of this with just under ten employees.
Hailed as the fastest growing insurance company in 2017 by Inc. Excel Impact is still looking to the future. "We're excited about all of the recognition we've received in the past year," states President and co-founder Craig Sturgill. "Our team loves challenges, and we're going to keep challenging ourselves to create more value for insurance consumers and our partners. This is the mentality that we keep in the office, so we'll keep pushing the envelope and innovating for as long as we can."
Excel Impact has big plans for growth in the coming year. The company currently focuses on health insurance and Medicare, but in just a few short months they'll be diving fully into Life Insurance as well. Each time the company enters a new vertical they strive to do better for consumers, and with well over 1 million people served, Excel Impact is definitely delivering value.
"Purchasing insurance can be a complicated process," says CEO Alex Matseikovich. "We've been working on making the process easier since we started. Having insurance, whether it's health or life, is so important in today's world and it should be easier for consumers. It needs to be easier for consumers. That's why we continue to innovate within the industry."
About Excel Impact LLC
Excel Impact, LLC was founded in 2013 as a fast-growth marketing firm, specializing in digital advertising and lead generation for the insurance industry. Our mission is to create unparalleled value for consumers and clients by providing exceptional quality.
We help connect consumers shopping for insurance online with the best-matched insurance agencies who can assist in education and enrollment regarding the various insurance options. We have a deep understanding of the senior-citizen demographic and specialize in products such as Medicare, Health, and Burial Insurance. For more information, visit http://www.excelimpact.com
About Entrepreneur Media Inc.
For more than 40 years, Entrepreneur Media Inc. has been serving the entrepreneurial community providing comprehensive coverage of business and personal success through original content and events. Entrepreneur magazine, Entrepreneur.com, and publishing imprint Entrepreneur Press provide solutions, information, inspiration and education read by millions of entrepreneurs and small business owners worldwide.
To learn more, visit entrepreneur.com.
Follow us on Twitter at @Entrepreneur and like us on Facebook at facebook.com/entmagazine.