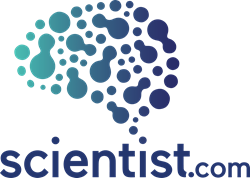 Scientist.com helps us compete more effectively in a fast-changing industry.
SAN DIEGO (PRWEB) January 10, 2018
Scientist.com, the life science industry's leading online marketplace for outsourced research services, announced today that it has partnered with SciQuus, Inc., a leading provider of oncology clinical trial services. Pharmaceutical and biotech researchers can now access SciQuus' broad range of oncology clinical trial services on the Scientist.com marketplace and then purchase online under a single pre-established legal and finance agreement.
"We are delighted to offer SciQuus' clinical trial services through the Scientist.com marketplace," said Kevin Lustig, PhD, Scientist.com's Founder and CEO. "Researchers can now communicate with leading experts in oncology trial design and management and then design and purchase clinical studies online."
SciQuus Oncology is a San Diego-based company that provides clinical trial and drug development services to the pharmaceutical and biotechnology industries. The company offers a diverse set of oncology-related CRO services including preclinical development, clinical development, data management, pharmacology and clinical consulting services.
"Today's researchers need instant access to experts and to the latest research services, tools and technologies," stated John Gutheil, MD, SciQuus Oncology's CEO and President. "By connecting us with thousands of potential customers seeking clinical services and dramatically simplifying the entire 'source to settle' process, Scientist.com helps us compete more effectively in a fast-changing industry."
About Scientist.com
Scientist.com is the world's leading marketplace for outsourced research. The marketplace simplifies the entire research sourcing process, saving time and money and providing access to the latest innovative tools and technologies while maintaining full compliance with an organization's procurement policies. Scientist.com operates private enterprise marketplaces for most of the world's major pharmaceutical companies, VWR and the US National Institutes of Health (NIH). Since its founding in 2007, Scientist.com has raised more than $33 million from Leerink Transformation Partners, 5AM Ventures, Heritage Provider Network, Bootstrap Ventures and Hollywood producer Jack Giarraputo among others. Visit scientist.com to learn more.
Join Scientist.com on social media: YouTube, LinkedIn, Twitter, Facebook, Google+ and Instagram.
About SciQuus, Inc.
SciQuus Oncology is a boutique clinical research organization that provides services spanning the medicine development lifecycle from preclinical studies required for an IND to the management of large registration trials. The highly experienced professionals at SciQuus share a vision of improving the outcome for people with cancer and have experience conducting trials in virtually all areas of oncologic and hematologic malignancies as well as supportive care. For more information, visit http://www.sciquus.com/
Media Contact:
Sean Preci
Director of Communications
+1 858 455-1300 ext. 401