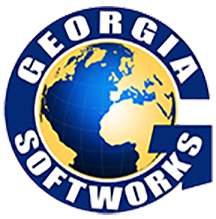 In the 1st Quarter of 2018 there will be a major announcement with respect to the strengthened security with the GSW SSH products. We've also been working on a new product launch for Andriod devices that everyone will see shortly
DAWSONVILLE, Ga. (PRWEB) January 11, 2018
Georgia SoftWorks reviews the past year developing the GSW Telnet Server for Windows, SSH Server for Windows and other products. They also discuss plans for the 2018 year.
"2017 has been an exciting year at Georgia SoftWorks," said Steve Lindsey of Georgia SoftWorks. "We started the year celebrating GSW's 25th Year Anniversary, made updates to our GSW Telnet Server and SSH Server for Windows, and had several reseller and product milestones."
Georgia SoftWorks launched their GSW UTS (Universal Terminal Server, the GSW Telnet Server and SSH Server for Windows) Version 8.08.0002 in February of 2017, which added Windows Server 2016 support and an SSH Shield feature for logging support. The GS_GET and GS_PUT are now supported in the Windows "Long Name Files" documentation in Version 8.08.0003, released in May 2017.
"This past year marked 10 Years since launching the DTIO Engine, a product that boosts the performance and increases the session count of the Telnet and SSH Server, and 10 Years since launching Team Services, a breakthrough collaboration feature for the GSW UTS," said Lindsey.
Georgia SoftWorks noted significant reseller milestones in 2017. BSD Solutions, IMEC Technologies and SYSSOFT LLC celebrated 5 Year Anniversaries. Mega Sonic Co and SoftLine Company celebrated 10 Year Anniversaries, and Hiresoft Solutions (formerly Aspxx Ltd), LE Consult, MI9 Software Development, Lake Country Systems, and HighJump Software all reached their 15 Year Reseller Milestone selling the GSW Telnet Sever and SSH Server.
"In 2018, GSW plans to continue to grow our reseller network and continue to strengthen our current products as new technologies develop. In the 1st Quarter of 2018 there will be a major announcement with respect to the strengthened security with the GSW SSH products. We've also been working on a new product launch for Andriod devices that everyone will see shortly," said Lindsey. "Georgia SoftWorks will be at Modex in April 2018, which is the leading trade show for supply chain, manufacturing and distribution industries."
Georgia SoftWorks is a software development company located in Dawsonville, Georgia USA who has gained worldwide recognition for their development of the GSW Telnet Server for Windows and SSH Server for Windows. The GSW Telnet and SSH Server for Windows are industrial quality software designed for superior operation in the most demanding mobile RF Terminal environments. GSW has end-users and resellers in every continent (except Antarctica). Their software is used in a variety of industries, including government, automobile manufacturing, schools, oil companies, airlines, pharmaceutical, medical, food and beverage and more.
About Georgia SoftWorks:
Established in 1991, Georgia SoftWorks is a privately held software development company recognized for creating high performance data communications, system and telecommunications applications. Georgia SoftWorks has obtained a worldwide presence with its industrial SSH/Telnet Server for Microsoft Windows. GSW's long-term commitment to SSH/Telnet has led to the pioneering of major features such as Session Shadowing, Session Monitoring, Graceful Termination, Automatic Logon, Logon Scripting and more recently Team Services technology which allows mobile device users to transfer, swap, share and recover mobile device sessions. GSW has also provided the very first SSH Server to provide Digital Certificate Authentication with Internet Information Server (IIS) like certificate to user account mapping. This includes 'One-to-one' and 'Many-to-one' mapping methods and also support certificate trust lists (CTL).