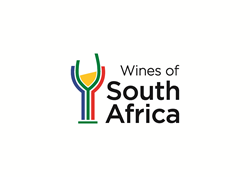 "We're excited to bring South African wines to New York City, and highlight the rich variety of the country's wine regions for New Yorkers."
NEW YORK (PRWEB) January 11, 2018
Wines of South Africa (WOSA) USA (http://www.wosa.us/), the industry association which promotes the exports of South African wine, is excited to announce a partnership with the Chelsea Drinks Project in Manhattan to launch the first-ever South African Wine Project. This partnership will offer NY trade, media and consumers the opportunity to explore the diversity of South African wine in one location through tastings, events and more.
The month-long event will take place in February, and will feature eight special South African by-the-glass pours and bottles on the menu. Events will range from a press dinner highlighting the wines of South Africa to master classes focusing on topics including South African Chenin Blancs, Méthode Cap Classiques, South African cool-climate wines and South African Bordeaux-style blends. An after-hours sommelier meetup is planned as well, for those in the wine industry to have a chance to taste some fantastic South African wines post-shift. Jim Clarke, US Marketing Manager for WOSA stated, "We're excited to bring South African wines to New York City, and highlight the rich variety of the country's wine regions for New Yorkers."
Over the past decade, WOSA USA has made a concerted effort to raise awareness for South African wine with trade, media and consumers. The focus has been to highlight the storied regions, up-and-coming producers and diverse single-varietal and blended offerings available in the U.S. "The quality, variety and value coming out of South Africa right now makes this country thrilling to explore for wine lovers," comments Clarke. "Thanks to the partnership with the Chelsea Drinks Project, we'll have the chance to showcase the wines for an entire month in one location."
The Chelsea Drinks Project, a collaboration between Pierre Loti Wine & Spirits Bar/Restaurant of Chelsea and Wine Lovers of NYC, seeks to bring widespread exposure for imported wines in the NYC market among trade, press and consumers. Co-founder Barney Lehrer adds, "At the Chelsea Drinks Project, we look for passionate partners that have untold stories to share with NYC wine drinkers. The Wines of South Africa are ripe for discovery and we are excited to share these compelling wines with our community."
For guests who attend the South African Wine Project events, South African Airways Vacations is offering the chance to win a South African vacation package for two, including flights from New York City to Cape Town, hotel accommodations and a tour of the Winelands.
A full list of events for the month will be available at http://www.wosa.us/events/, and participants will be sharing their experiences all month on social media using the hashtag #SAWineProject.
About Wines of South Africa
Wines of South Africa (WOSA) is the organization representing all South African producers of wine who export their products. WOSA, which was established in its current form in 1999, has over 500 exporters on its database, comprising all the major South African wine exporters. It is constituted as a not-for-profit company and is totally independent of any producer, wholesaling company or government department but is recognized by the South African Export Council. WOSA's mandate is to promote the export of all South African wines in key international markets including the United States.