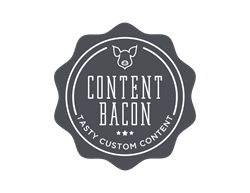 DAVIE, Fla/ (PRWEB) January 15, 2018
Leading inbound marketing company ContentBacon is pleased to announce an exclusive workshop featuring presentations by HubSpot veterans Dan Tyre and Sam Mallikarjunan. Registration is now open for the limited-availability event that will take place on January 31, 2018 at the company's headquarters, and discuss key aspects of a successful inbound marketing strategy, including:

How inbound sales are different from legacy sales
How to make sure your website is inbound ready
How to get started with inbound sales
3 things you can do today to dominate in 2018
WHAT: Inbound Marketing Workshop featuring top experts from HubSpot
WHEN: Wednesday, January 31, 2018 from 1:30 - 5:30 p.m. EST
WHERE: ContentBacon HQ at 4350 Oakes Rd., #513, Davie, FL 33314
RSVP: Request your access today
CONTACT: For more information, please email founders(at)contentbacon.com or call 1.800.748.5805 ext. 104
The workshop will feature breakout sessions providing attendees with opportunities to work in smaller groups to address their specific challenges and walk away with concrete, actionable solutions. Following the program, participants will be treated to craft cocktails and snacks.
About ContentBacon
Founded in 2013 and officially launched in 2014, ContentBacon is the brainchild of Wendy Lieber and Dave Kustin, two marketing/branding veterans who saw an opportunity to help businesses walk an easier path in slaying the dragon known as Content Marketing. Having built and run two successful marketing agencies, the duo saw first-hand how business after business struggled to keep up with creating fresh relevant content as a means to connect with customers and prospects. To learn more about ContentBacon, and how it can improve your content strategy, visit ContentBacon.com.